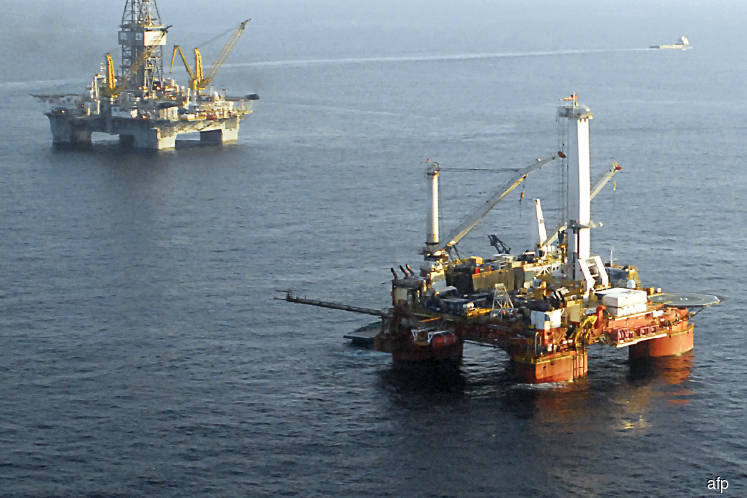 NEW YORK/LONDON (July 9): Oil pushed higher as Iran's threats to retaliate over a seized crude tanker and word of a foiled attack in the Red Sea triggered new worries about potential supply disruptions.
Futures gained as much as 1.7% in New York on Monday. BP Plc diverted a vessel in the Persian Gulf over the weekend amid fears it would be targeted after British forces seized a tanker carrying Iranian crude last week. Saudi Arabia, meanwhile, said it had foiled an attack on a commercial ship in the Red Sea by Iran-backed Houthi rebels.
Oil slid last week as worries about deteriorating global demand outweighed a move by the Organization of Petroleum Exporting Countries and its allies to extend production cuts. Investors are also waiting for Federal Reserve Chairman Jerome Powell's testimony to Congress this week, which may offer clarity on the central bank's plans for rate cuts.
"Iran news is certainly dominating sentiment in the market, but I also think the post-OPEC selloff was a bit unwarranted," said Michael Tran, managing director for energy strategy at RBC Capital Markets LLC in New York. So investors "woke up today to more geopolitical risk and a market that was likely oversold."
Emergency repairs to Ineos Group Ltd's North Sea pipeline system also reduced crude flows, giving another boost to prices. Still, the rally stalled as trading continued Monday, mirroring a drop in U.S. equities on uncertainty about the Fed's strategy.
West Texas Intermediate oil for August delivery rose 45 cents to US$57.96 a barrel on the New York Mercantile Exchange at 1:15 p.m. The U.S. benchmark lost 1.6% last week.
Brent for September settlement rose 38 cents to US$64.61 a barrel on the ICE Futures Europe Exchange. It traded at a US$6.56 premium to WTI for the same month.
With tensions escalating, European powers urged Iran to reverse its decision to breach the levels of uranium enrichment permitted under a 2015 nuclear accord. On Saturday, France and Iran agreed to resume talks by mid-July. Yet U.S. Secretary of State Michael Pompeo said in a tweet Sunday that Iran's latest expansion of its nuclear program "will lead to further isolation and sanctions."
"The oil market is caught in a bind and does not know which way to go or trend," said Stephen Brennock, an analyst at PVM Oil Associates Ltd in London.
WTI will struggle to sustain a move above the low US$60s, according to RBC's Tran. New refinery capacity in China means Asia is saturated with gasoline and other fuels, capping demand for crude, he said.
"In order to get a sustained and material rally, we first need to clean up the sloppy global market for refined products," he said.
Other oil-market news:
Gasoline futures fell 0.8% to US$1.9145 a gallon.
Money managers pushed bets on a decline in Brent crude prices to the highest since mid-January, weekly data show.
The biggest disruption to Russian oil flows in decades is drawing to a closed, but its left pipeline operator Transneft PJSC with a few scars.