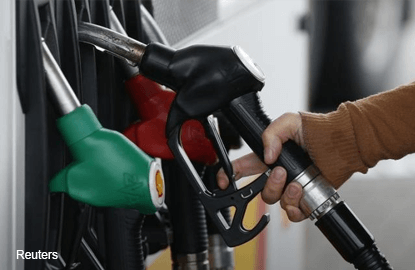 SINGAPORE (Sept 1): Oil prices fell more than 3% in early Asian trade on Tuesday, with investors taking profits after Brent and US crude soared over 8% in the previous session.
The surge was fuelled by an OPEC commentary saying the cartel was willing to talk to other producers to achieve reasonable oil prices, as well as by the downward revision of US output data by the US Energy Information Administration (EIA).
"(The OPEC comments) could be just a bit of politicking given the strategy to date looked to be all about market share," ANZ said in a market report on Tuesday.
"But it does suggest that many producers are likely to be hurting at these levels."
Revised EIA data published on Monday showed US domestic oil production peaked at just above 9.6 million barrels per day (bpd) in April before falling by more than 300,000 bpd over the following two months.
Brent crude for October delivery had dropped $1.85 to $52.30 a barrel, or 3.4%, as of 0030 GMT after climbing $4.10, or 8.2%, in the previous session.
US crude for October delivery dropped $1.86, or 3.8%, to $47.35 a barrel, after it settled up $3.98, or 8.8% in the previous session.
US crude had climbed 27.5% in three days of gains, the largest three-day increase in dollar terms since February 2011 and the biggest percentage increase since August 1990.
Investors will be watching key data from China and the US later on Tuesday to give further direction to prices.
That includes official and Caixin PMI data from China for August and manufacturing and vehicle sales data for August in the US together with weekly oil stocks data from the American Petroleum Institute.
US commercial crude stocks fell by 1.5 million barrels to 449.3 million barrels last week, according to a Reuters poll of analysts on Monday taken ahead of US industry and government data.