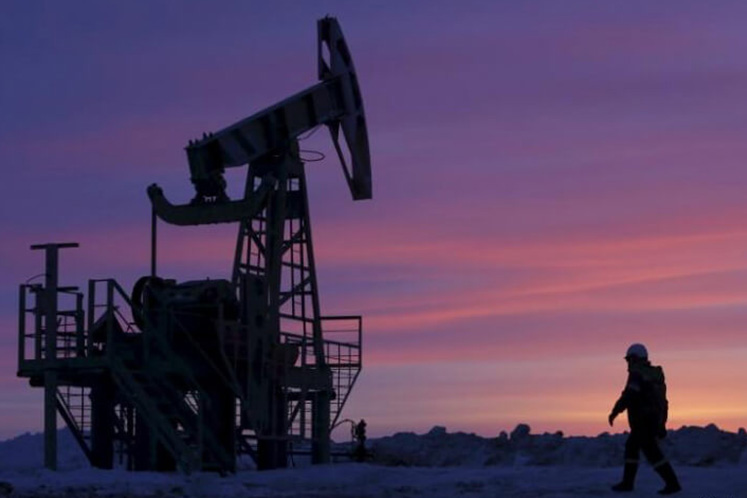 KUALA LUMPUR (March 9): Oil and gas stocks touched fresh lows today, as crude oil prices remained suppressed at levels last seen in 2016 despite a slight rebound from the sell-off earlier in the day.
At 5pm, the Bursa Malaysia Energy Index barely rebounded to close 25.39% lower at 754.95 points, after hitting a low of 747.49 earlier.
Oil and gas stocks were the most active across Bursa Malaysia, with many counters hitting limit-down and prompting the exchange to halt short-selling on several counters as a result.
Petronas counters were the second and third biggest losers on Bursa Malaysia, with Petronas Chemicals Group Bhd at record low (down 22.12% to RM4.40) and Petronas Dagangan Bhd at a one-year low (down 5.34% to RM20.90).
Profit-taking also occurred at the sector's top picks including Yinson Holdings Bhd (down 14.41% to RM6.00), Serba Dinamik Holdings Bhd (down 18.5% to RM1.85), Dialog Group Bhd (down 7.9% to RM3.03), and MISC Bhd (down 10.14% to RM6.65).
The actives were led by Sapura Energy Bhd, Velesto Energy Bhd and Bumi Armada Bhd. All three counters touched record lows, before paring some losses alongside the slight rebound in oil prices.
Sapura Energy closed 5.5 sen or 34.38% lower at 10.5 sen, after touching a record low of 8 sen earlier. Velesto Energy last traded 14.5 sen or 48.33% lower at 15.5 sen, having touched 14.5 sen, while Bumi Armada closed 12 sen or 42.86% lower at 16.5 sen after rebounding from 12.5 sen. 
Others which touched record lows due to the recent sell-off include Alam Maritim Resources Bhd, Coastal Contracts Bhd and Uzma Bhd.
Investors took cue from Saudi Arabia's plan to drive prices lower to hurt its competitors, after a failed negotiation with OPEC+ led by Russia for deeper supply cut to lift prices last week.
The price war between oil producers added to the existing downward pressure from the demand shock arising from the Covid-19 outbreak.
Today, the benchmark Brent crude futures extended its nosedive last week, losing over 30% and touching US$31/bbl in early trading today, before rebounding — but still at a low of US$36.14/bbl at the time of writing.