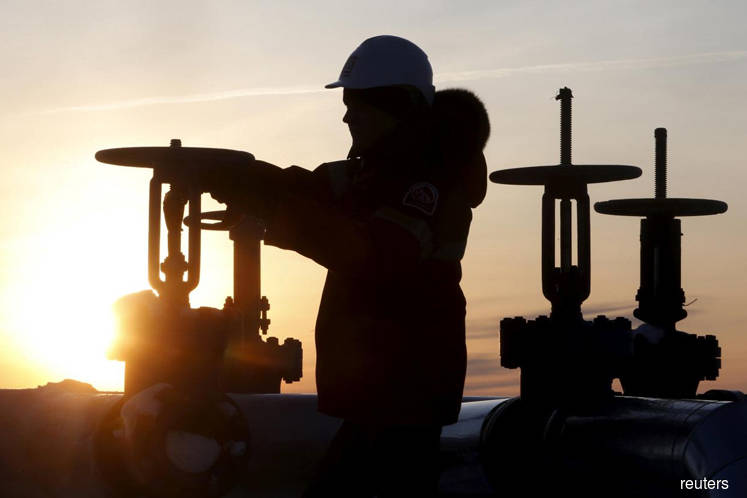 KUALA LUMPUR (March 6): Global oil production capacity is forecast to grow by 6.4 million barrels per day (mb/d) to reach 107 mb/d by 2023, according to the International Energy Agency (IEA).
In its annual five-year market analysis and forecast Oil 2018, the IEA said that thanks to the shale revolution, the United States leads the picture, with total liquids production reaching nearly 17 mb/d in 2023, up from 13.2 mb/d in 2017.
It said growth is led by the Permian Basin, where output is expected to double by 2023.
Meanwhile, the IEA said oil production growth from the United States, Brazil, Canada and Norway can keep the world well supplied, more than meeting global oil demand growth through 2020, but more investment will be needed to boost output after that.
IEA said over the next three years, gains from the United States alone will cover 80% of the world's demand growth, with Canada, Brazil and Norway – all IEA family members – able to cover the rest, according to Oil 2018, the IEA's five-year market analysis and forecast.
However, despite falling costs, additional investment will be needed to spur supply growth after 2020, said IEA.  
It said the oil industry has yet to recover from an unprecedented two-year drop in investment in 2015-2016, and the IEA sees little-to-no increase in upstream spending outside of the United States in 2017 and 2018.
IEA executive director Dr. Fatih Birol said the United States is set to put its stamp on global oil markets for the next five years.
"But as we've highlighted repeatedly, the weak global investment picture remains a source of concern.
"More investments will be needed to make up for declining oil fields – the world needs to replace 3 mb/d of declines each year, the equivalent of the North Sea – while also meeting robust demand growth," he said.