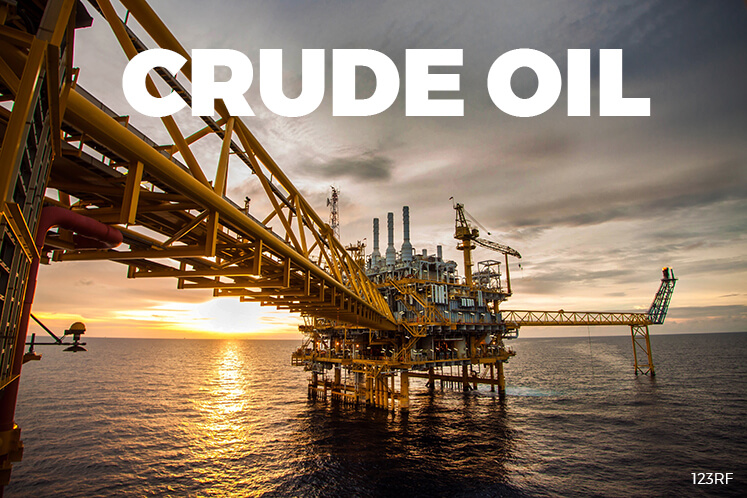 LONDON (March 24): Oil edged higher on Friday, boosted by hopes that an OPEC output cut was beginning to balance a long-oversupplied market, but benchmark prices were on track for weekly losses as concerns persisted over an excess of crude.
Benchmark Brent crude futures were at US$50.72 per barrel at 1255 GMT, up 16 US cents from their last close.
US West Texas Intermediate (WTI) crude futures were up 20 US cents at US$47.90 a barrel. Brent was heading for a weekly fall of around 2%, while WTI was off just over 1.8%.
Analysts said the gains were a sign that the crude benchmarks, trading roughly 12% below the highs reached in January this year, had levelled out.
"The flat price is starting to bottom. A lot of the negativity has been priced in," said Olivier Jakob, managing director of PetroMatrix.
Saudi Arabia said its crude exports to the United States would fall by around 300,000 barrels per day (bpd) between February and March, boosting price sentiment. It said the expected drop could help draw down US inventories that stood at a record 533 million barrels in the week to last week.
In the United States, shale drilling has pushed up oil production by more than 8% since mid-2016 to just above 9.1 million bpd, though producers have left a record number of wells unfinished in Permian, the largest oilfield in the country, a sign that output may not rise as swiftly as drilling activity would indicate.
Saudi exports to other regions, notably Asia, remained elevated despite an effort led by the Organization of the Petroleum Exporting Countries, and supported by other producers including Russia, to cut output by 1.8 million bpd during the first half of the year.
Many are now watching for whether OPEC, whose committee monitoring the cuts will meet over the weekend in Kuwait, will extend the deal.
In Russia, private oil producers are ditching their scepticism and lining up behind an extension of output cuts after previous oil price increases compensated for lost income.
Unless OPEC extends the curbs beyond June or makes bigger cuts, traders say oil prices are at risk of falling further.
"OPEC's goal of drawing down inventories to normal levels is not going to be reached before their agreement expires on June 30," said US investment bank Jefferies in a note to clients.
Dennis Gartman, founder and editor of the Gartman Letter said the longer-term outlook was for continuing low oil prices.
"This slump is very real ... Fracking has only just begun here in the US and it will be transferred swiftly to other countries abroad, so the supply of crude oil is going to increase rather dramatically in the years to come," he told the Reuters Global Markets Forum on Friday.