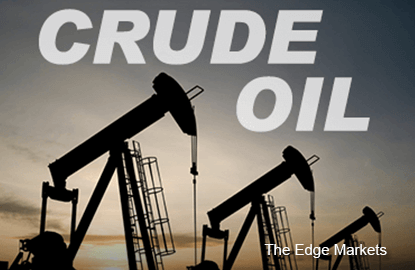 LONDON/SINGAPORE (Sept 3): Crude oil prices softened on Thursday after a surprise build in U.S. inventory levels and on a firm dollar, although stronger equity markets helped support commodities.
A respite from bearish economic news in China, closed for public holidays for the rest of the week, also helped stabilise oil prices that have seen volatile swings over the past two weeks.
Brent was 20 cents lower at US$50.30 a barrel by 0840 GMT, having gained 94 cents in the previous session.
U.S. crude was just 5 cents lower at US$46.20 a barrel, up from the day's low of US$45.65, after settling up 84 cents on Wednesday.
Olivier Jakob, managing director of PetroMatrix, said the market was quietening down after the extreme moves, with public holidays in the world's two largest oil consuming countries - the United States and China - helping to temper the appetite for risk taking.
"We made a big move in flat prices, so we're probably starting to stabilize," Jakob said. He added that the U.S. Labor Day long weekend would "lessen a little bit the appetite for flat price trading."
U.S. crude has see-sawed, climbing 27.5% over three trading sessions to Monday's close - its biggest such gain since August 1990 - after plunging to a 6-1/2-year low of US$37.75 a barrel early last week.
Brent has been similarly eratic, gaining 28% over the last week in August before dipping back to as low as US$47.74 a barrel on Wednesday.
U.S. crude stocks saw an unexpected gain of 4.7 million barrels to 455.4 million in the week to Aug 28, the biggest one-week rise since April, data from the U.S. Energy Information Administration showed. Analysts had expected inventories to remain unchanged.
A firmer dollar also hurt oil prices by making the commodity expensive for holders of other currencies.
But a small recovery in Asian shares helped support flat prices, while European shares also showed positive signs. The private sector in Germany, Europe's largest economy, grew at its fastest pace in five months in August, according to data released Thursday.
Investors are awaiting the outcome of a European Central Bank policy meeting later on Thursday, while U.S. non-farm payroll data is due on Friday.