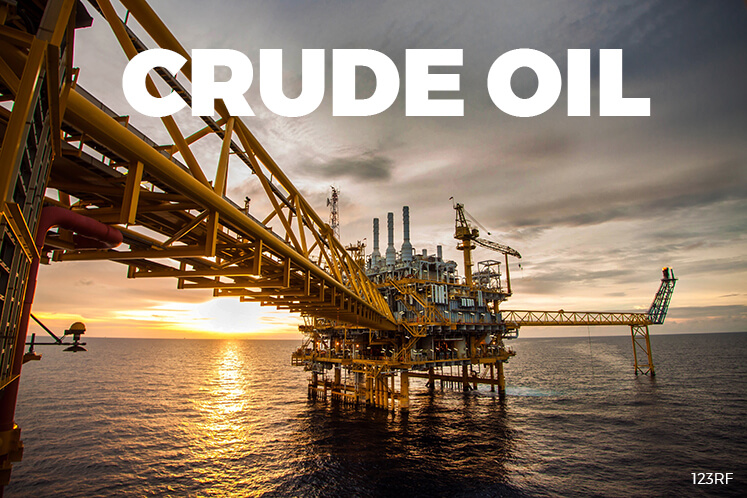 SINGAPORE (March 31): Oil prices eased on Friday as traders took profits following three days of straight gains on the expectation that an OPEC-led crude supply cut that was initially supposed to only last for the first half of the year would be extended.
Brent crude futures, the international benchmark for oil, were at US$52.70 per barrel at 0513 GMT, down 26 US cents from their last close.
In the United States, West Texas Intermediate (WTI) crude futures were down 18 US cents at US$50.17 a barrel.
Despite Friday's dips, crude prices remain some 4% higher than they were at the start of the three-day rally on Tuesday, and analysts said that the market was gradually tightening.
"We expect that the market is currently under-supplied and that the draws in inventory are coming," said Jason Gammel of U.S. investment bank Jefferies.
Traders said there was a growing sense that the Organization of the Petroleum Exporting Countries (OPEC) and non-OPEC oil production giant Russia would agree to continue their production cut deal seeking to drive prices higher.
OPEC and non-OPEC producers including Russia agreed late last year to cut output by almost 1.8 million barrels per day (bpd) during the first half of the year in order to rein in a global supply overhang and prop up prices.
Yet so far, alternative supplies, including from the United States where production is soaring, and doubts that Russia was complying with its promised cuts, have prevented market re-balancing.
Still, over the past week, a growing consensus has emerged that the supply cut would be extended into the second half of the year — and that Russia would increasingly comply.
"The changed thoughts about Russia's role in the market reinforce...(the idea) that a deal between OPEC and Russia is in the offing," said Greg McKenna of futures brokerage AxiTrader.
Despite this, there remains doubt that the output cuts will go deep enough for the world's bloated markets to tighten soon and significantly lift prices, especially as other producers that are not part of the agreement could step in to fill the supply gap.
"There is a tremendous amount of stock in the markets and to expect a major increase in the price is not very realistic," the International Energy Agency's executive director Fatih Birol said on Thursday.
"If we see the prices go up as a result of any push from the producer ... we will see more oil coming to the market, not just from the U.S.; we will also see Brazilian and Canadian oil coming to the market," he added.