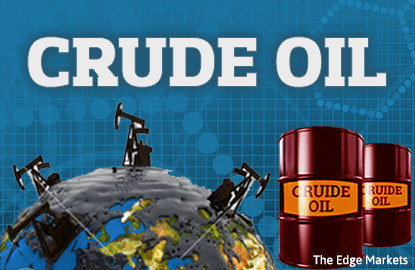 NEW YORK/LONDON (June 23): Oil prices rose in volatile trade on Thursday after the last pre-vote opinion polls on Britain's European Union membership showed a likely stay that would not cause ructions to the global economy.
Oil prices were also supported by market intelligence firm Genscape's report of a drawdown of nearly 1 million barrels at the Cushing, Oklahoma storage base for U.S. crude futures during the week to June 21, traders who saw the data said.
Brent crude was up 25 cents or 0.5% at US$50.13 a barrel by 10:50 a.m. EDT (1450 GMT). It rose 2% earlier, to an intra-day high of US$50.90.
U.S. crude was at US$49.40 a barrel, up 27 cents. It traded between US$50 and in a negative at US$49.08.
Markets, including commodities, have been on tenterhooks ahead of Thursday's referendum on Britain's EU membership. Most results are expected between 0100 and 0300 GMT, with a YouGov exit poll soon after voting closes at 2100 GMT.
The dollar index was down 0.3% as the sterling hit a 2016 high and euro rallied. A weaker dollar makes greenback-denominated oil more attractive to users of other currencies.
While oil trended higher, intraday moves were choppy over speculation on how the British vote would go.
"If the outcome turns out to be 'Remain', the global market reactions are likely to be muted," said Dominick Chirichella, senior partner at the Energy Management Institute in New York.
"A 'Leave' outcome would present the largest risk to global risk asset market values as this is not the outcome the market is currently expecting."
In oil market news, the Canadian Association of Petroleum Producers cut its 2030 Canadian oil output forecast by 400,000 barrels per day (bpd) to 4.9 million bpd.
Nordic bank SEB lifted its 2016 Brent crude oil estimate to US$48 a barrel, up from US$44 previously, and raised its 2017 price forecast to US$55 a barrel from US$50.
Saudi Arabia's energy minister said in a Saudi television interview that oil prices were improving and supply and demand had almost balanced.