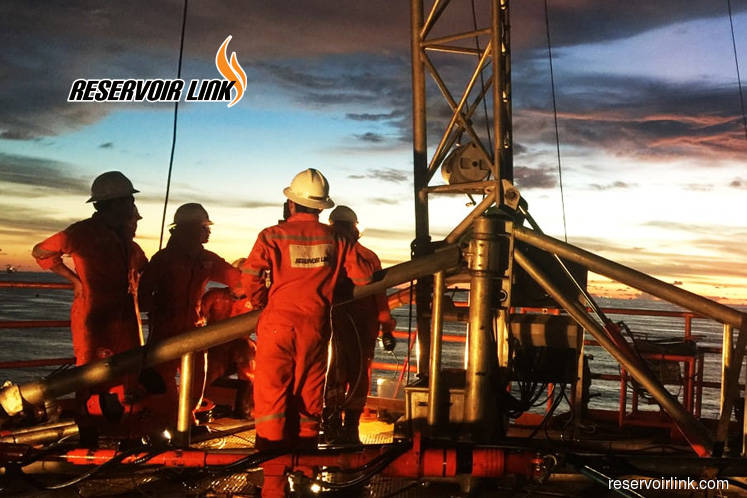 KUALA LUMPUR (July 11): Oil and gas (O&G) well services provider Reservoir Link Energy Bhd is offering up to 57.13 million new shares under its initial public offering (IPO), as it seeks to fund its growth in operational capacity.  
The Sarawak-based group, which is seeking to list on the ACE Market of Bursa Malaysia, will also offer for sale 31 million existing shares via private placement to selected investors.
Of the 57.13 million IPO shares, which represent 20.04% of the group's enlarged share capital, 14.25 million shares are available for public subscription, four million for application by eligible directors and employees, and 38.88 million to be privately placed to selected investors. 
The issue price, and the opening and closing dates of the IPO, have yet to be fixed, according to its prospectus exposure posted on the Securities Commission Malaysia (SC) website. 
Reservoir Link is mainly a provider of O&G well services that support operators in the upstream segment of the O&G industry. Its main revenue stream is in providing O&G well services, which include well perforation, leak repair, testing, wash and cement, as well as wireline. 
So far, the company has carried out well services in Malaysia, Vietnam and Mauritania. 
It envisions proceeds raised to be used mainly to purchase well-testing equipment, and as repayment of bank borrowings. 
Reservoir Link said the proceeds will also be utilised to fund its general working capital, as it expects an increase in operational capacity, which will result in operational expenses increasing in tandem with expected growth in revenue.   
"We intend to purchase well-testing equipment to reduce reliance on third parties, to develop and enhance our business capabilities. Owning our own well-testing equipment will improve our position as a full service provider for well-testing services," it explained.  
Reservoir Link is owned by its parent company RL Holdings (46.08%), its chief executive officer and managing director Datuk Wan Hassan Mohd Jamil (8.16%), operations director Mad Haimi Abu Hassan (2.66%) and executive director Thien Chiet Chai (21.10%). Main market-listed Pansar Bhd also holds a 20% stake in the company. Following the public share sale, their shareholdings will be reduced to 36.84%, 5.18%, 1.69%, 13.38% and 10.39% respectively. 
For the financial year ended Dec 31, 2018 (FY18), Reservoir Link's net profit rose by more than threefold to RM3.10 million from RM986,00 a year earlier (FY17), on the back of a steady 116% growth in revenue to RM45.09 million, from RM20.87 million.