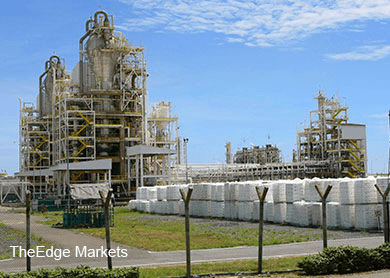 Oil and gas sector
Maintain neutral: Last week, the Organization of the Petroleum Exporting Countries (Opec) decided to maintain the current production unchanged at 30 million barrels per day while Baker Hughes reported that US rigs are down by four, reduced from 646 to 642.
We maintain our crude oil forecast of US$65 (RM244) per barrel for 2015. The crude commodity remained volatile in recent months from a slew of macro issues namely fluctuation in the US dollar, US rig counts, Europe and China economic outlook plus geopolitical issues creating uncertainties on the supply side.
From the recently concluded results, oil and gas (O&G) companies continue to face lower margins and slower-than-expected execution of contracts.
Vessel and rig operators suffer a great blow from lower utilisation of assets coupled with declining charter rates.
Earnings growth in the O&G sector for 2015 is now estimated at 5.8% vis-a-vis our coverage at 4.3% growth.
It has been announced that Petroliam Nasional Bhd (Petronas) will delay the start-up of its refinery and petrochemical integrated development (Rapid) refining and petrochemical complex to mid-2019.
Petronas had to review and rebid some of its engineering, procurement and construction contracts following the fall in oil prices.
Rapid, located within the Pengerang integrated Petronas complex is the government's commitment to developing Malaysia into a regional oil storage and trading hub and help increase petrochemical output.
Drilling contractors continue to face a further decline in fleet utilisation and lower charter rates as operators have either cancelled or delayed their exploration and production activity due to cut in capital expenditure (capex) owing to low crude prices.
The number of tenders has seen a 30% drop both locally and internationally while charter rates have since declined at approximately the same rate as well.
However, we understand there is an increase in companies with foreign exposure bidding from the Middle East.
The region is trying to ramp up its current production level to defend its market share.
In view of the current crude prices, the Middle East will be able to take advantage of the situation and lower its operating costs as well, thus benefiting companies with such foreign exposure.
Fabricators continue to face pressure from capex cuts by O&G companies.
Local yards have been facing fierce competition against foreign ones as more fabrication jobs are being awarded to the latter.
It is reported that the Kasawari contract for central processing platform was deferred again in April and the result is expected to be known later in July. — BIMB Securities Research, June 9
This article first appeared in The Edge Financial Daily, on June 10, 2015.