This article first appeared in Capital, The Edge Malaysia Weekly, on December 23, 2019 - December 29, 2019.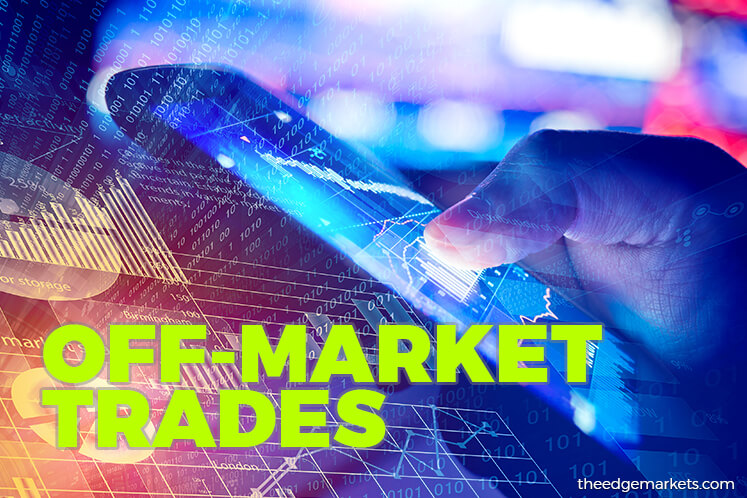 AMONG notable off-market transactions in the period under review was Amanah Saham Bumiputera's (ASB) sale of 75 million Sime Darby Bhd shares, or a 1.1% block, off market for RM2.35 apiece on Dec 11. Five days later, ASB sold a further 100 million shares or a 1.47% stake for RM2.32 off market.
Both direct transactions yielded a total of RM408.25 million for ASB. The buyer in both instances was Permodalan Nasional Bhd (PNB), the bumiputera fund manager that manages ASB. The transacted prices represented a small premium to the stock's market value as it had closed at RM2.30 on both days.
Following the acquisitions from ASB, PNB emerged as a substantial shareholder in its own right in Sime Darby. That said, PNB, via ASB and other vehicles, controls about 51% of Sime Darby.
On Dec 18, PNB announced a 5.5 sen distribution per unit for ASB unitholders for the year ending Dec 31. Reports say the 5.5 sen distribution was the lowest annual return to ASB unitholders since 1990.
Acknowledging the public sentiment towards the 5.5-sen return, PNB CEO Jalil Rasheed said 2019 was the most difficult year yet for the organisation. In a public Instagram post, he said the return was "very commendable" and noted that the 5.5% return for the fixed-price ASB fund had outperformed the benchmark FBM KLCI by 12.7%.
Last Thursday, Sime Darby ended at RM2.29, about 4% higher than where it was 12 months ago. Its market capitalisation was RM15.58 billion.
On Dec 16, a block of 25 million Sime Darby Plantation Bhd shares changed hands off market at RM5.31 per share or RM132.75 million in total. The following day, another 25 million shares were traded off market for a slightly higher price of RM5.32 apiece or RM133 million in total.
Disclosures to Bursa Malaysia show that the seller on Dec 16 was ASB. However, at the time of writing, it was unclear if ASB also sold the second block on Dec 17 and who had bought the shares in both instances.
ASB retains 3.05 billion shares or a 44.35% stake in Sime Darby Plantation after the Dec 16 sale. Overall, PNB — via multiple vehicles, including ASB — holds a 56% stake in Sime Darby Plantation.
Last Thursday, Sime Darby Plantation ended at RM5.35, having gained 21.45% over the past year. Its market capitalisation was RM36.83 billion.
During the period under review, Caring Pharmacy Group Bhd saw numerous off-market transactions that saw 15.07 million shares transacted in blocks of 475,000 shares or more, with the total transacted value at RM36.91 million.
Filings with Bursa indicate that major shareholder Tan Sri Vincent Tan Chee Yioun has steadily added to his stake in Caring Pharmacy. Recall that the company is currently the subject of a mandatory general offer (MGO) by 7-Eleven Malaysia Holdings Bhd, which offered RM2.60 per share on Nov 28.
The MGO values Caring Pharmacy at RM566 million. It was triggered after 7-Eleven signed a deal to buy a 25.35% stake in Caring Pharmacy from controlling shareholder Motivasi Optima Sdn Bhd for RM143.51 million, or RM2.60 per share.
The acquisition will bump the collective shareholding of 7-Eleven's persons acting in concert — including 7-Eleven's controlling shareholder Tan — to 38.57%. 7-Eleven has said that it intends to take a majority stake in Caring Pharmacy but does not intend to delist the pharmaceutical company from Bursa.
Last Thursday, Caring Pharmacy closed at RM2.52, or 3.08% lower than the MGO price. The stock had risen by 56.8% over the past year. Its market capitalisation last Thursday was RM548.6 million.