This article first appeared in Capital, The Edge Malaysia Weekly, on September 17, 2018 - September 23, 2018.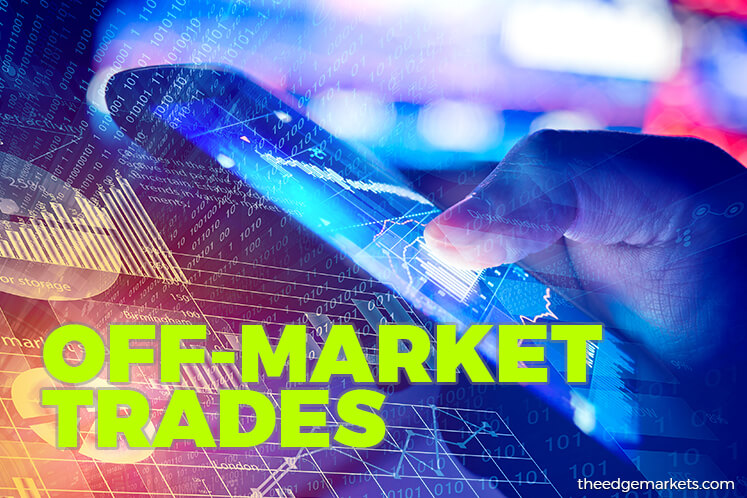 ANIMAL nutrition feed product manufacturer and distributor PeterLabs Holdings Bhd saw Lau Kin Wai become its largest shareholder after he acquired 2.9 million shares or a 1.35% stake on Sept 6, raising his holding to 9.22% or 19.8 million shares.
The shares were acquired via a direct deal for RM841,000 or 29 sen apiece. The price was midway between 28.5 sen and 29.5 sen — the range the stock was trading on that day.
The next day, a block of 2.5 million shares or a 1.16% stake in the company changed hands at 30 sen per share, or RM750,000 in total, via a direct deal. At the time of writing, it was not known who the parties involved in the transaction were.
Lau emerged as a substantial shareholder of PeterLabs on April 12 last year through Fatfish Ventures Sdn Bhd, after the company acquired 16 million shares or a 7.74% stake. He was appointed to the board as an executive director on Jan 9.
Former largest shareholder Teo Chin Heng's stake in PeterLabs was last updated at 8.49% on April 14 last year.
Caely Holdings Bhd saw 2.7 million shares or a 3.34% stake change hands on Sept 6 at RM1.22 apiece, or RM3.29 million in total. The price was at the higher end of the trading range of the stock of RM1.19 to RM1.22 per share on that day.
Datuk Seri Goh Choon Kim was the buyer of the block. He bought another 4.5 million shares last Wednesday, according to Caely's announcement to Bursa Malaysia the next day. He emerged as a substantial shareholder on Aug 29 after he acquired 800,000 and 900,000 shares on Aug 27 and 28 respectively.
The Penang-based businessman continued to increase his stake in the undergarment manufacturer and distributor by acquiring 2.1 million and 3.3 million shares on Aug 29 and Sept 3 respectively. As at last Thursday, Goh's stake in Caely was 17.9 million shares or 22.16%.
Closing at RM1.18 last Thursday, Caely was up 42% year to date, from 83 sen on Jan 2.
Asia Knight Bhd's largest shareholder and managing director, See Teck Wah, increased his stake in the plastic parts manufacturer with the acquisition of six million shares at 15 sen apiece via a direct deal on Sept 5. See's shareholding rose to 35.16% from 34.12%.
At 16 sen per share last Wednesday, Asia Knight's share price had dropped 125% since the start of the year. The company's market capitalisation stood at RM89.4 million.
On Sept 7, Chen Weng Fui, an independent, non-executive director of Imaspro Corp Bhd, acquired one million shares or a 1.25% stake in the agricultural chemical company at RM2.22 apiece via a direct deal.
The block was transacted at a premium of between 2.3% and 2.78% to Imaspro's trading range of RM2.16 to RM2.17 on that day. The acquisition increased Chen's holding to 3.8%. He is an associate of Imaspro's second largest shareholder, Dr Yu Kuan Chon, who holds a 14.27% stake.
At RM2.16 per share last Wednesday, Imaspro's share price had risen 19.34% since the start of the year. The group's market capitalisation stood at RM172.8 million.
Save by subscribing to us for your print and/or digital copy.
P/S: The Edge is also available on Apple's AppStore and Androids' Google Play.