This article first appeared in Capital, The Edge Malaysia Weekly, on January 7, 2019 - January 13, 2019.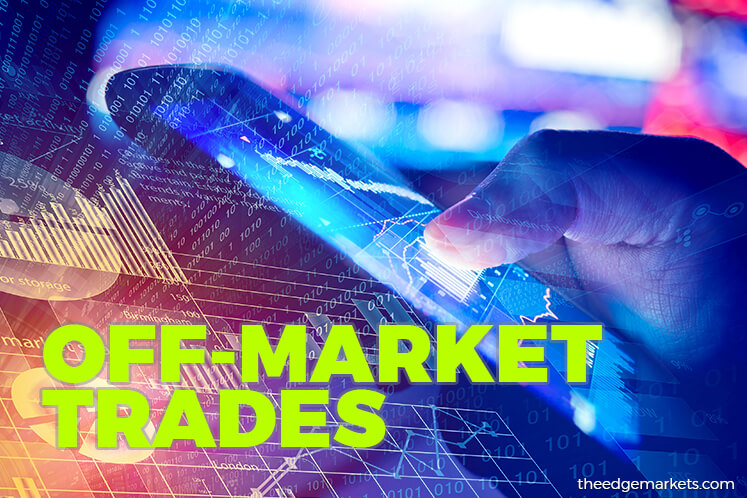 IRIS Corp Bhd saw 222.69 million shares, or a 7.51% stake, change hands in two direct deals for RM31.18 million or 14 sen apiece on Dec 26. Iris' shares were traded at between 13.5 sen and 14 sen on the open market before closing at 14 sen that day.
According to filings with Bursa Malaysia, the transactions — for 55 million shares and 167.69 million shares — are linked to the company's two largest shareholders — president and group managing director Datuk Paul Poh Yang Hong and executive director Datuk Rozabil @ Rozamujib Abdul Rahman.
The shares were bought by OrientalGold Equity Sdn Bhd, which is linked to Paul and his father and Iris non-executive director Dr Poh Soon Sim. Soon Sim holds 250,000 shares directly and is deemed interested in 224.19 million shares or a 7.56% stake.
There was no change in Rozabil's direct holding of 50 million shares or a 1.69% stake. However, his indirect holding fell to 206.43 million shares or 6.96% after Caprice Development Sdn Bhd sold 55 million shares or a 1.85% stake on Dec 26. After the disposal, Caprice is left with 198.72 million shares or a 6.7% stake.
Paul, who is also deemed interested in Caprice, was a net seller of 29.5 million shares that day — having (indirectly) disposed of 252.19 million shares while (indirectly) buying 222.69 million shares. Apart from Caprice's 55 million shares, Paul also sold a block of 197.19 million shares on Dec 26, which incidentally matches the stake he bought for 12 sen apiece via private placement on Sept 21 last year. After the transactions, he still owns 15 million shares or a 0.506% stake directly and is deemed interested in 421.41 million shares or a 14.21% stake indirectly.
Also on Dec 26, N2N Connect Bhd saw 65.28 million shares or an 11.65% stake change hands for RM91.39 million in a direct deal. The transacted price of RM1.40 a share was significantly higher than the 89.5 sen the stock closed at that day after trading between 88.5 sen and 91 sen.
The buyer was SBI Japannext Co Ltd. The Tokyo-based online broker enters as a strategic partner, which N2N said would "open up new opportunities for both entities through the promotion of more trading activities in the region, which encourages greater uptake of cross-border trading".
The seller was N2N Connect Holdings Sdn Bhd — the vehicle of co-founder and managing director Andrew Tiang Boon Hwa and his wife, Lai Su Ping, who jointly still hold a 22.7% stake after the deal.
Tiger Synergy Bhd saw 45 million shares change hand above open market prices in three direct deals on Dec 27, a day after 30 million shares were transacted below open market prices in direct deals.
Buyers of the shares at 10.2 sen apiece — above the 8 sen to 8.5 sen the stock was traded at on the open market — were likely chairman Datuk Tan Wei Lian and his wife and executive director Datin Sek Chian Nee, whom filings show bought 16 million shares and 29 million shares respectively on Dec 27.
Their combined stake of 16.22%, however, remains below that of Tiger Synergy's new substantial shareholder and co-founder of Oldtown Group of companies Goh Ching Mun. Filings show Goh's stake in Tiger Synergy rose to 26.05% or 256.02 million shares after buying 10 million shares on Dec 26.
Goh first emerged as Tiger Synergy's substantial shareholder on Nov 7 last year after acquiring 55.5 million shares, or an 8.57% stake, on the open market at an average price of 5.5 sen apiece. On Dec 19, he bought 50 million shares via a direct deal, likely at 6.5 sen apiece, based on stock market data.
Save by subscribing to us for your print and/or digital copy.
P/S: The Edge is also available on Apple's AppStore and Androids' Google Play.