This article first appeared in Capital, The Edge Malaysia Weekly, on August 13, 2018 - August 19, 2018.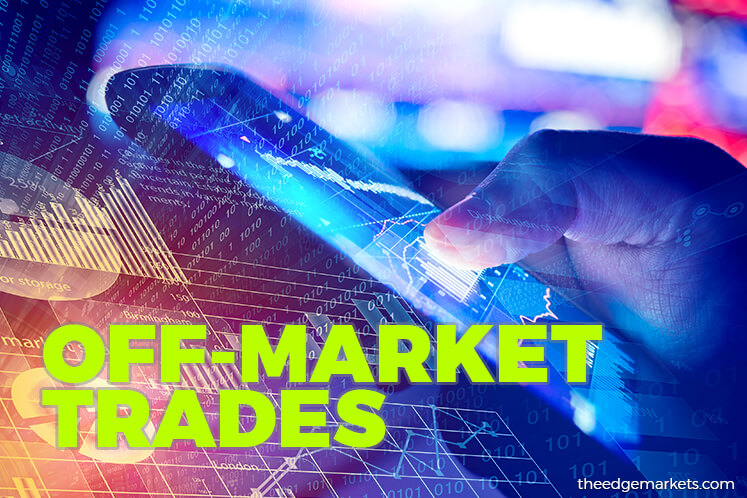 FROM Aug 3 to 7 Frontken Corp Bhd — which provides surface engineering services — saw 297.78 million shares or 28.4% equity interest change hands in several direct deals and block trades worth a total of RM117.257 million.
According to a filing with Bursa Malaysia, Dazzle Clean Ltd emerged as a substantial shareholder after it acquired 290.99 million shares or a 27.76% direct stake on Aug 3.
Dazzle Clean is a Cayman Islands-incorporated firm in which Frontken chairman and CEO Ng Wai Pin, Yong Ming Chong and Tan Keng Soon are deemed to have an interest. Yong and Tan are Singaporeans.
A separate filing shows that the seller was CP Asia Holding GmbH, a German firm that ceased to be a substantial shareholder after offloading the shares. Bloomberg data shows that the shares were sold in a wide range of 38 sen to 65.5 sen apiece.
Year to date, Frontken's share price has risen 52% to close at its 52-week high of 70 sen last Thursday, giving it a market capitalisation of RM733.6 million.
Over at Pimpinan Ehsan Bhd, which assumed the listing status of TRIplc Bhd, 15.27 million shares or 22.08% equity interest crossed off market last Monday.
Bloomberg data shows that the block crossed in a single tranche, at 77 sen apiece, for a sum of RM11.75 million. This represents a 4.94% discount to its last closing price of 81 sen on the open market.
It is worth noting that on June 1, Pimpinan Ehsan announced to Bursa that its largest shareholder, Pembinaan Era Dinamik Sdn Bhd, had doubled its voting shares from 20% to 40% while Udzer Abdul Karim ceased to control any voting shares.
The group currently has a market capitalisation of RM57.4 million after its share price soared 45% YTD to close at its 52-week high of 83 sen last Thursday.
However, the Practice Note 16 company has yet to identify a core business after it completed the disposal of TRIplc to Puncak Niaga Holdings Bhd for RM210 million cash.
Stainless steel cookware manufacturer Ni Hsin Resources Bhd saw 13 million shares or 4.41% equity interest traded off market on Aug 2. The shares were exchanged at 30 sen apiece, at a premium of 11 sen or 57% to its closing price of 19 sen. Two separate blocks of eight million shares and five million shares crossed.
Neither the buyer nor the seller were disclosed as Ni Hsin has yet to make any announcement on changes in shareholding since March this year. Managing director Khoo Chee Kong is currently reported as its largest shareholder with a 5.11% stake.
DBE Gurney Resources Bhd, a Perak-based poultry firm that is venturing into property development, saw 94.39 million shares representing a 3.52% stake cross off market on Aug 1.
Doh Properties Holdings Sdn Bhd acquired 93.897 million shares or a 3.5% stake by way of a married deal on Aug 1. Doh Properties surfaced as a substantial shareholder of DBE Gurney with an 8.76% stake through the conversion of redeemable convertible notes last December.
To date, Doh Properties has 702.67 million shares or a 26.23% direct stake in DBE Gurney.
Doh Properties is the vehicle of the Doh brothers — Datuk Doh Jee Chai, Datuk Marcus Doh Tee Leong and Datuk Jimmy Doh Jee Ming. The brothers are the sons of Datuk Doh Neng Chiong, a prominent businessman from Sitiawan, Perak. However, the identity of the seller was not known at the time of writing.
Nova MSC Bhd, a digital government service provider, saw 26.18 million shares or 3.48% equity interest cross off market from Aug 1 to 7. The shares were transacted in multiple block trades at 17.5 sen to 20.5 sen apiece for a total sum of RM4.792 million. 
 
Save by subscribing to us for your print and/or digital copy.
P/S: The Edge is also available on Apple's AppStore and Androids' Google Play.