This article first appeared in Capital, The Edge Malaysia Weekly, on May 21, 2018 - May 27, 2018.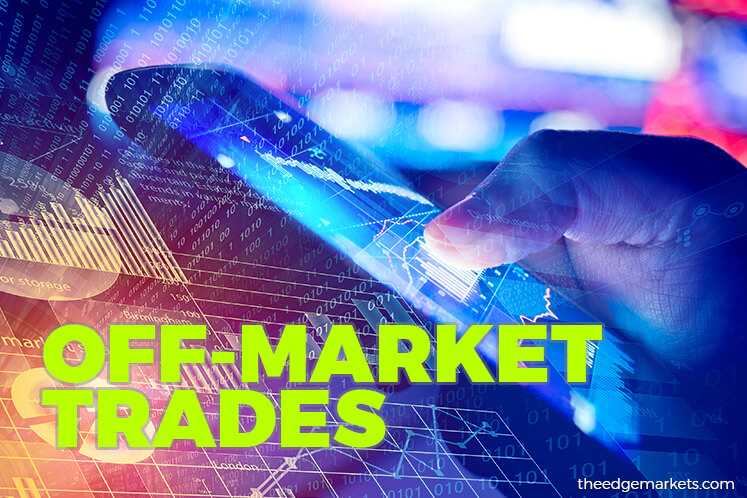 ATTA Global Group Bhd saw more than 10% of its share base change hands off market at a discount to open market prices last Tuesday, the second day of trading after a three-day closure the week before.
Previously known as SMPC Corp Bhd, the scrap metal trader and processor, which is diversifying into property development and investment, saw 21.67 million shares transacted in three direct deals at 75 sen apiece — a discount to the then prevailing price of 85 sen to 90 sen they fetched on the open market. That day, ATTA closed at 90 sen with only 138,200 shares traded.
The buyer was likely executive chairman Ooi Chieng Sim, whom filings show bought 21.75 million shares at 75 sen each, raising his holding to 10.44%.
Meanwhile, Meda Inc Bhd, whose share price was at its lowest since October 2011, saw a nearly 5% stake change hands off market in two direct deals last Tuesday. The two blocks, totalling 24 million shares, were transacted at 30 sen per share — a 17.8% discount to the 36.5 sen the stock closed at that day on a volume of only 47,000 shares.
Closing at 34 sen last Wednesday, Meda's share price had slipped 27.7% so far this year.
In a May 16 statement to Bursa Malaysia, Meda said it was seeking RM108.75 million damages from Perbadanan PR1MA Malaysia following the termination of a plan by PR1MA to buy a 4.29-acre tract in Melaka from Meda's subsidiary, Maju Puncakbumi Sdn Bhd.
At ES Ceramics Technology Bhd, 21.2 million shares, or a 10.3% stake, were transacted in four direct deals off market at 17.5 sen apiece last Tuesday. The price was at a discount to the 19 sen the stock closed at that day, with only 5,000 shares traded on the open market.
Wong Fook Lin bought 10.6 million shares via three direct deals, raising his holding to 13.57%. The fourth deal involving 10.6 million shares was acquired by Datuk Kamal Y P Tan, whom filings show has raised his direct holding to 51.53 million shares or 25.07%.
Closing at 20.5 sen last Wednesday, ES Ceramics' shares had skidded 31.7% year to date.
Over at T7 Global Bhd, 21 million shares, or a 5% stake, were transacted in two direct deals at 38 sen apiece last Tuesday — just below the 39 sen they fetched on the open market at the time.
According to filings, Berjaya Group founder Tan Sri Vincent Tan emerged as a substantial shareholder of the company with a 5.04% direct stake after buying 21 million shares last Tuesday.
On May 3, T7 announced plans for a private placement of up to 20% of its equity interest to third-party investors as well as a proposed diversification into manufacturing and treatment of aerospace parts. In January, shareholders approved the company's proposed divestment of its stake in 7 New Market Street Holdings Ltd for £5.75 million. Closing at 45 sen last Wednesday, T7's shares had risen nearly 10% year to date.
Sapura Energy Bhd saw 12.17 million shares change hands in a flurry of block trades off market on the first two days of last week at prices ranging from 75 sen to 88.5 sen. The parties involved in the transactions have yet to be known.
In terms of value, Sime Darby Plantation Bhd saw the largest transaction during the period under review. A total of 20 million shares changed hands in a direct deal at RM5.51 apiece, or RM110.2 million in total, last Tuesday. Closing at RM5.54 on Wednesday, the stock had fallen 7.67% year to date.
Sime Darby Property Bhd also saw 21.5 million shares or a 0.32% stake traded at RM1.49 apiece, or RM32.04 million in total, in two direct deals last Tuesday. At the time of writing, the parties involved were not known.
Save by subscribing to us for your print and/or digital copy.
P/S: The Edge is also available on Apple's AppStore and Androids' Google Play.