This article first appeared in Capital, The Edge Malaysia Weekly, on October 8, 2018 - October 14, 2018.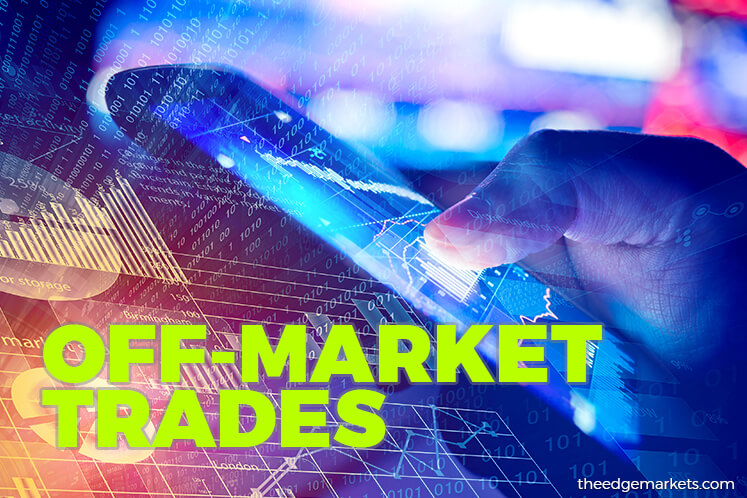 ASIA Media Group Bhd, which owns the largest transit-TV network in the country, saw a total of 19.9 million shares, or an 8.3% stake, change hands in a direct transaction between Sept 26 and Oct 3.
Filings with Bursa Malaysia show founder and executive director Datuk Wong Shee Kai disposing of 18.3 million shares to Chow Zee Neng through Wong SK Holdings Sdn Bhd at 14 sen apiece on Sep 28.
Following the transaction, Wong's shareholding in Asia Media Group stands at 19.6% and Chow emerged as a new substantial shareholder with a 9.96% stake. On Oct 2, another 1.6 million of the company's shares changed hands in a direct deal at 15.5 sen per share. At the time of writing, no announcement had been made on who are the buyers or sellers.
Wong remains the largest shareholder of Asia Media Group through his shareholding in Wong SK Holdings, with 19.6% equity interest. Chow is now the second largest shareholder.
It is worth noting that the off-market trades were done at a slight premium to Asia Media Group's market price. On Oct 3, its share price remained unchanged at 13 sen, with 2.25 million shares traded on the open market. Year on year, the group recorded a total return of 44.4% and it is trading at a trailing price-earnings ratio of 20.7 times.
Asia Media Group, which positions itself as a digital out-of-home transit-TV company, has been in the red for the last two consecutive quarters but managed to narrow its net losses to RM69,000 in its latest quarter, ended June 30, 2018.
Over at SCH Group Bhd, a total of 41.6 million shares, or a 7.5% stake, changed hands off market. Bloomberg data shows the transactions were done in two tranches.
The first was on Oct 1, when about 40 million shares were traded at 19 sen a share in a direct deal. Then, 1.6 million shares changed hands at 17 sen apiece.
Filings with Bursa show the first tranche was acquired by Pristine Acres Sdn Bhd from PK Fertilizers Sdn Bhd. Datuk Gan Kong Hiok emerged as a substantial shareholder by virtue of his shareholding in Pristine Acres. At the time of writing, the parties in involved in the second tranche were not known.
Recall that SCH Group has seen some changes in substantial shareholders this year. On July 24, Tan Sri Richard Koh Kin Lip and related parties ceased to be substantial shareholders after their private investment vehicle, Thianjing Holdings, disposed of a 13.19% stake in the company.
Directors Lau Mong Ling and Khoo Chee Siang also ceased to be substantial shareholders based on filings with Bursa on Aug 6. Datuk Ong Choo Meng is the single largest shareholder of the company with a 29.43% stake, held through 64.7%-owned Hextar Holdings Bhd.
The group is currently diversifying into the event equipment and fertiliser businesses after acquiring TK Tent & Air-Conditioning Rental Sdn Bhd for RM50 million, and an 83.33% stake in PK Fertilizers (Sarawak) Sdn Bhd for RM19.05 million. The group has seen its share price decline by 20.9% from a year ago.
At EA Holdings Bhd, CEO Mohammad Sobri Saad spent about RM4.7 million to mop up 234.9 million shares off market in a direct deal at two sen each on Sept 28. The share price bumped up his shareholding to 22.3%.
Sobri recently told the media after the company's annual general meeting that it is likely to turn around in the financial year ending March 31, 2019 (FY2019), helped by a profit guarantee from its packaged-food unit, Sunland Volonte Agency Sdn Bhd.
Other companies that saw shares traded off market during the week in review included Ni Hsin Resources Bhd (3.73%), MUI Properties Bhd (3.73%), Amalgamated Industrial Steel Bhd (3.55%), Pan Malaysia Holdings Bhd (3.23%) and Ho Wah Genting Bhd (3.08%).
Save by subscribing to us for your print and/or digital copy.
P/S: The Edge is also available on Apple's AppStore and Androids' Google Play.