This article first appeared in Capital, The Edge Malaysia Weekly, on November 12, 2018 - November 18, 2018.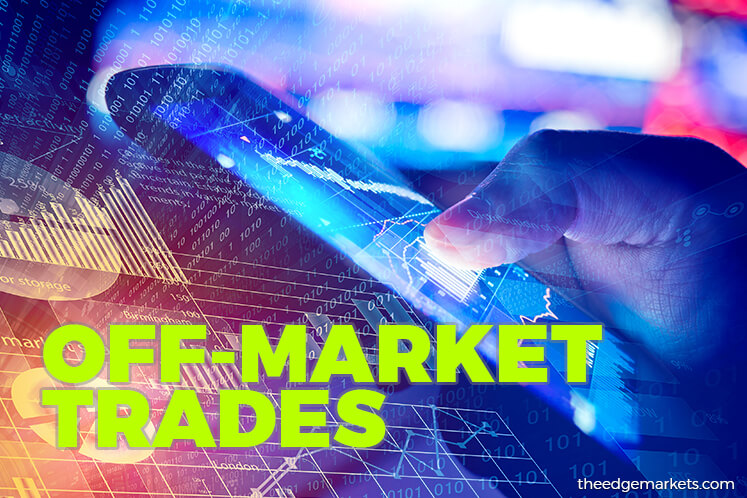 ON Nov 5, 7-Eleven Malaysia Holdings Bhd saw 118 million shares or a 10.45% stake traded at RM182.9 million, or RM1.55 apiece, in a single direct deal off market. The block — which changed hands at a 13.1% premium to its closing price of RM1.37 last Monday — was 337 times the counter's traded volume of 349,900 shares on the open market that day. In fact, the stock has not touched RM1.55 since May.
At the time of writing, the latest filings on substantial shareholding changes were for transactions dated Oct 16, which provided no clue on the transacting parties. However, it is worth noting that the company's largest shareholder, Tan Sri Vincent Tan Chee Yioun, had a 23.9% stake while the Sultan of Johor, Sultan Ibrahim Sultan Iskandar, had a 15.5% stake, Bloomberg data shows. No one else had a more than 10% stake in the company. Compared with a year ago, the stock has fallen by 7.4%.
Tiger Synergy Bhd saw 65 million shares or a 10% stake traded off market in four tranches. The first tranche of 15 million shares changed hands at 10.2 sen apiece on Nov 2 while the other three tranches of 35 million, 10 million and 5 million shares respectively were traded at five sen a share on Nov 5.
The off-market transactions were higher than the company's traded volume on the open market of 10.3 million and 28.3 million shares on Nov 2 and 5 respectively.
Filings show that Tiger Synergy executive chairman Datuk Tan Wei Lian sold 35 million shares via a direct business transaction on Nov 5. After the disposal, Tan still has eight million shares or a 1.2% stake. The counter has fallen by 61.1% from a year ago.
Meanwhile, Green Packet Bhd saw 10.4 million shares or a 6.9% stake change hands off market on Nov 5. Bloomberg data shows that the shares were traded in two tranches of 7.48 million and 2.88 million shares at 15 sen apiece — a 52.4% discount to the stock's closing price of 31.5 sen last Monday.
Recall that the company, which provides communications solutions and is investing in digital services, proposed a one-for-five renounce­able rights issue in June, sweetened with warrants on the basis of three warrants for every one rights share. At its 40 sen issue price, the rights shares are expected to raise gross proceeds of up to RM60.08 million or at least RM14.99 million (based on the minimum take-up scenario) for the purchase of trade equipment and general working capital.
Its major shareholders intend to seek an exemption from having to undertake a mandatory general offer, should there be a potential of that obligation being triggered in the course of dealing with the warrants, it states in a Nov 1 circular to shareholders.
Other notable off-market transactions during the period in review include that at Sterling Progress Bhd and Seacera Group Bhd.
Sterling Progress saw a 2.25% stake change hands in direct transactions on Nov 2 and 5 at 23 sen a share, which was at a 39.4% pre­mium to its closing price of 16.5 sen on both days. The off-market trades of 7.22 million shares were also significantly higher than its 30-day average volume of 63,526 shares.
Over at Seacera, 7.1 million shares — or a 1.88% stake — were traded off market at 18 sen each on Nov 2, which was at a 41% discount to its closing price of 30.5 sen. The off-market trade volume was only about 5% of the open market activity of 136.8 million shares that day.
Save by subscribing to us for your print and/or digital copy.
P/S: The Edge is also available on Apple's AppStore and Androids' Google Play.