This article first appeared in Capital, The Edge Malaysia Weekly, on May 14, 2018 - May 20, 2018.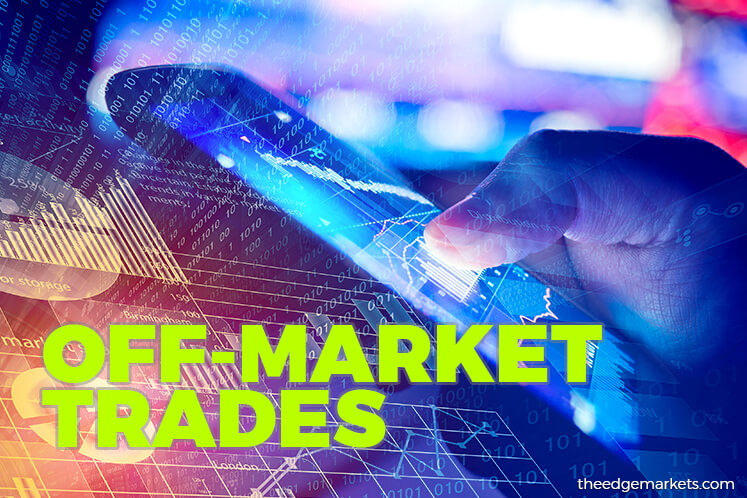 CONVENIENCE store chain 7-Eleven Malaysia Holdings Bhd saw 135.5 million shares or a 12% stake change hands at RM1.50 apiece off market in two direct deals on May 2 and 7.
According to a May 4 filing with Bursa Malaysia, Berjaya Retail Bhd disposed of 5.5 million shares on May 2, leaving it with a direct interest of 312.46 million shares or a 28.14% stake. The shares were acquired by Sublime Cartel Sdn Bhd, a wholly-owned unit of Berjaya Assets Bhd (BAssets), which saw its deemed interest rise to 58.22 million shares or 5.243% equity interest.
On May 7, a block of 130 million 7-Eleven shares was traded off market. The buyer was not known at press time but it could be BAssets as there is speculation that it may take 7-Eleven private.
A previous article by The Edge quoted sources as saying that BAssets — controlled by tycoon Tan Sri Vincent Tan — is contemplating the corporate exercise and that the diversified group is likely to continue increasing its stake in 7-Eleven to double digits.
As at April 20, Tan's direct stake in BAssets was 826.74 million shares or 32.32% while his in-direct interest was 750.59 million shares or 29.34%.
At AE Multi Holdings Bhd, 20 million shares were traded off market in four direct deals on May 2 and 4 at 15 sen apiece.
Stanza Corp Sdn Bhd, a firm linked to executive chairman Yang Wu-Hsiung, disposed of 6.14 million shares on May 2. At the time of writing, the buyer was not known.
Similarly, the parties involved in the May 4 block trades, which were done at a 3.23% discount to its closing price of 15.5 sen that day, were unclear.
As at May 3, Yang directly held 2.1 million shares or a 0.7% stake in AE Multi and had deemed interest in 126,555 shares or 0.042%.
Last month, the company's largest shareholder was ACE Credit (M) Sdn Bhd with a 19.84% stake, followed by director Lim Teck Seng (6.17%) and Fensoll Technology Sdn Bhd (4.84%).
On May 4, oil palm plantation company Gopeng Bhd saw 7.26 million shares or a 4.06% stake change hands in a direct deal at RM1.40 apiece. The parties involved in the transaction have yet to be known.
It is worth noting that the company has not made any announcements to Bursa of any substantial changes in shareholding since July 2016.
According to its FY2017 annual report, Gopeng's largest shareholder is Fortuna Gembira Enterpris Sdn Bhd, with 27.86 million shares or a 15.54% stake, followed by Jutaneka Sdn Bhd (12.16%) and executive chairman Mohd Salleh Hashim (9.23%).
Milux Corp Bhd saw 2.5 million shares or a 4.59% stake change hands on May 2 at 80 sen apiece, which was at a 6.66% premium to its closing of 75 sen that day. The shares were disposed of by Dinamik Hartaniaga Sdn Bhd.
Following the sale, Dinamik is left with 3.76 million shares or a 6.92% stake.
As at March 30, Milux's largest shareholder was RGF Land Sdn Bhd, with 7.5 million shares or a 13.78% stake.
Caring Pharmacy Group Bhd saw 3.24 million shares or a 1.49% stake traded off market on May 2. At the time of writing, the parties involved in the transaction were not known.
As at Aug 30 last year, Caring's two largest shareholders were Motivasi Optima Sdn Bhd, with 109.62 million shares or a 50.35% stake, and Perbadanan Nasional Bhd, with a 12.76% stake.
Save by subscribing to us for your print and/or digital copy.
P/S: The Edge is also available on Apple's AppStore and Androids' Google Play.