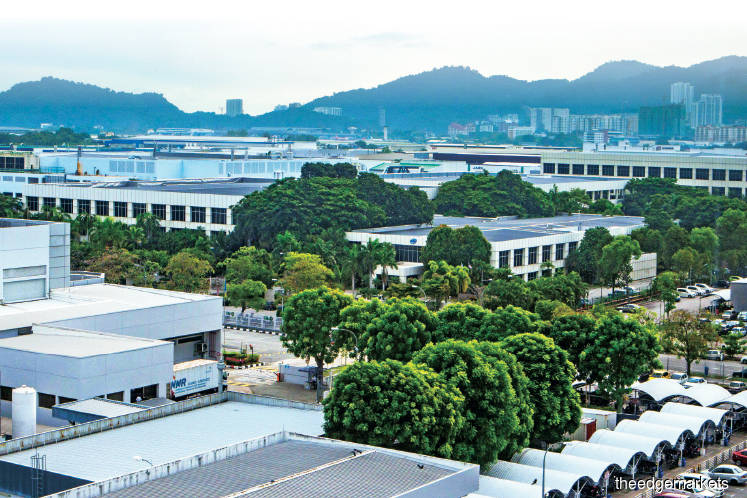 KUALA LUMPUR: Malaysia's industrial production index (IPI), which measures manufacturing output, expanded by 4.2% year-on-year (y-o-y) in October, its third-strongest level this year and above market estimate of 3.3% y-o-y.
According to the Department of Statistics Malaysia, chief statistician Datuk Seri Dr Mohd Uzir Mahidin, this was mainly on stronger growth in the manufacturing (5.4%), electricity (2.1%) and mining (1.4%) output.
"Manufacturing output grew at a quicker pace of 5.4% y-o-y in October from 4.8% y-o-y in September, driven by higher output growth of electrical and electronics (E&E), petroleum, chemicals, rubber, plastics and wood products, and transport equipment," he said.
These were, however, offset by a slowdown in food manufacturing.
In a separate statement, Mohd Uzir said Malaysia's manufacturing sales recorded growth of 10.2% to RM73.1 billion in October from RM66.3 billion a year ago. The growth was the second-quickest pace this year.
He attributed the growth to the increase in transport equipment and other manufactured products (13.3%), E&E products (11.5%) and petroleum, chemical, rubber and plastic products (11.5%).
RHB Research Institute economist Vincent Loo Yeong Hong said overall, industrial activities should recover somewhat in the fourth quarter of 2018 (4Q18) on a recovery in export growth.
"We expect the economy to grow at a slower pace of 4.8% in 2018 and 4.6% for 2019 (2017: +5.9%), as the global environment turns more challenging amid rising trade protectionism and interest rates," he said in a note to clients yesterday.
Meanwhile, MIDF Research foresees IPI performance to expand at a steady pace in 4Q18 and 2019 amid tapering trade tension effects, strong global demand, optimistic business environment, and volatility risks in global commodity prices and currencies.
"We forecast IPI growth at 2.9% for 2019. As guided by the recent Business Tendency Survey data, we believe the IPI growth will be growing between 3% and 4% during the first half of 2019.
"Referring to the survey, services and manufacturing sectors are expected to continue to drive up Malaysia's economy while the mining sector is predicted to recover modestly early next year," it added.