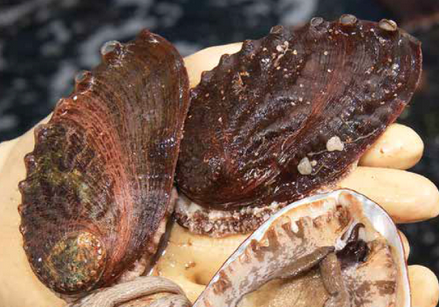 SINGAPORE (Feb 29): Oceanus Group says FY15 net losses narrowed 30% to RMB136.6 million ($29.3 million) from RMB195.5 million in FY14.
Revenue fell 59% to RMB3.8 million, due to the precautions taken by the company to retain a minimal level of biological assets.
The reduction in net losses resulted from the 99% reduction in direct production costs to RMB 6.4 million on the back of a lower abalone population and cost-cutting measures implemented by the new management.
Other operating expenses also fell 58% to RMB 10.1 million, and finance costs fell 66% to RMB 28.8 million with the reversal of interest from old loans that were previously taken up.
Oceanus says its turnaround strategies has already begun to be reflected in its FY2015 results, with cost-cutting measures and the preparations made for a new business model to work together with sea-farmers.
It adds that its new processed marine products segment, which works with an Australian processor to supply abalone meat for canning and making dried abalones, has gained traction with a maiden contribution of RMB 1.8million during the year.
While the group expects a slowdown in the Chinese economy, it will continue to focus on its business fundamentals and diversify its business into the halal-certified, Australian processed MSG and preservative free canned abalones.
The group is not declaring dividends for the current financial period.
Oceanus' shares closed unchanged at 0.4 cents on Monday.