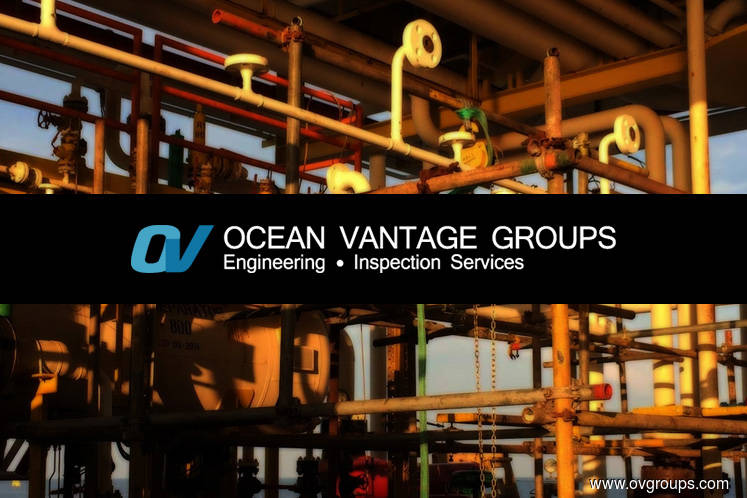 KUALA LUMPUR (June 12): Sarawak-based oil and gas (O&G) support services provider Ocean Vantage Holdings Bhd, which is en route to an ACE Market listing, is offering 82.2 million new shares in an initial public offering (IPO) to broaden the range of services it offers to both upstream and downstream players.
It will also offer for sale 41.1 million existing ordinary shares to selected investors.
Of the 82.2 million IPO shares, which represent 20% of its enlarged share capital, 20.55 million shares are available for public subscription, 4.11 million shares are for application by eligible directors and employees, while 57.54 million shares are to be privately placed to selected investors.
The issue price has yet to be fixed, according to its prospectus exposure released on the Securities Commission Malaysia (SC) website.
The company envisions the proceeds raised will be used mainly to broaden its range of support services and as capital expenditure for its downstream O&G segment, other than to fund its general working capital.
The group said it plans to further expand its range of support services for the upstream O&G industry to include underwater diving services, as well as advanced non-destructive testing (NDT) and inspection services in an effort to broaden its revenue stream.
"Our group has limited exposure to the downstream O&G activities but we plan to further expand our business in that segment.
"We plan to further strengthen our EPC (engineering, procurement and construction) and project management capabilities for the downstream O&G segment to broaden our revenue stream and capture opportunities in the downstream O&G segment," said Ocean Vantage.
In tandem with the expected growth in its business, the group said a portion of the public issue proceeds will be used to finance additional working capital requirement such as the expansion of workforce and to secure distributorship for new products.
Ocean Vantage's history can be traced back to 2011 when it commenced operations as a provider of engineering, fabrication and NDT inspection and testing services.
Currently, the group supports upstream and downstream activities in the O&G industry by providing services such as EPC and project management, supply of manpower, materials, tools, and equipment, as well as drilling rig charter services.
In its financial year ended Dec 31, 2018, Ocean Vantage registered a net profit of RM5.17 million, up 71% from RM3.02 million in the preceding year, while revenue grew 27% to RM30.49 million.