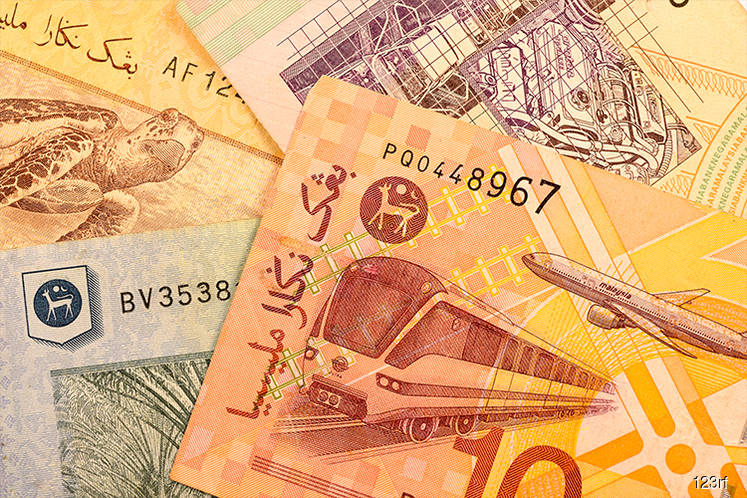 KUALA LUMPUR (June 20): OCBC Bank expects the ringgit to end the year at RM4.1641 against the US dollar.
"In relation to the ringgit, we do not see excessive depreciation pressures that are out of line from its Asian counterparts," said the bank in a statement today.
"Although the USD-MYR may still edge higher in the coming months alongside the rest of Asia, we expect the pair to end the year lower than current levels," it added.
OCBC said that given the spectre of the US-China trade war and soft economic outlook, there may be few positives for Asian currencies as a whole.
"Between the Asian currencies, we look for the South Asian currencies, the Thai bhat and Indian rupee in particular, to outperform over the North Asian currencies.
"At this juncture, the likes of THB and INR may be less exposed to trade-related risks, and enjoy background support from foreign inflows into Thai and Indian assets," it said.
OCBC economist Terence Wu said the macro outlook for Asia continues to look uninspiring as the Sino-US trade tensions remain a potential flashpoint and may impinge on the macroeconomic readings further.
He said the trade war is in an escalation phase, with the scope of conflict widening out beyond tariffs into specific industries at this junction.
As such, he said there may be limited scope for a recovery in the growth outlook for the upcoming months.
"In the longer term, there may be a case for some optimism that sustained policy accommodation in China may eventually lead to the domestic economy stabilising and bottoming out by 2020.
"The hope is for recovering China to act as an anchor of stability, and for growth to pick up sufficient momentum to filter down towards the rest of Asian economies. This scenario, however, is predicated on the trade tensions blowing over," he added.