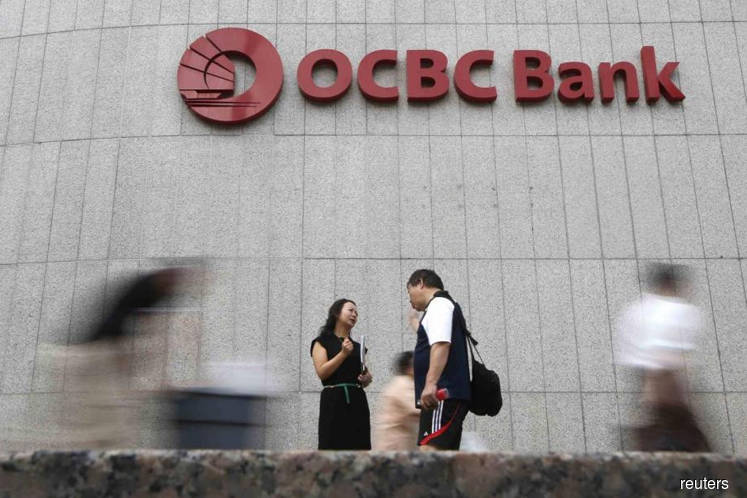 KUALA LUMPUR (Nov 13): OCBC Bank (Malaysia) Bhd has partnered with Revenue Group Bhd to become the first foreign bank in Malaysia to offer all-in-one digital payment terminals.
In a joint statement today, OCBC Bank said the all-in-one digital payment terminal developed by Revenue Group would simplify the payment acceptance process as it enables physical retail merchants to accept both card and mobile wallet payments using a single digital payment terminal.
"The fashionable and compact payment device is powered by the Android operating platform. It comes with a high definition colour touch screen display and a super-fast thermal printer that is neatly hidden below to maximise screen usage for customers performing electronic transactions," it added.
The digital payment terminal has a wide range of connectivity, including 3G, 4G, WiFi and Bluetooth networks, enabling physical retail merchants to process electronic transactions wirelessly and offer their customers a fast and convenient service experience, according to OCBC Bank.
In addition, it also generates electronic transaction reports every business day to enhance operational efficiency.
OCBC Bank's head of consumer lifestyle finance Ryan Kong said the deployment of the all-in-one digital terminal enables OCBC Bank's merchant partners to accept multiple payment services such as major e-wallets as well as multiple card schemes.
"The Android-based terminal also allows OCBC Bank to maximise the potential of the application, with the option to expand to include features like reward points accumulation and redemption at merchant purchase points. This places us in the forefront of the development of payment technology," he added.
Kong also said OCBC Bank currently has more than 11,000 Electronic Data Capture (EDC) terminals nationwide through a diverse range of merchants spanning a variety of industries including food and beverage, retail, fashion, electronics, telecommunications and petrol stations.
Revenue Group managing director and group chief executive officer Eddie Ng Chee Siong said the company's all-in-one digital payment terminals can handle a myriad of mobile Quick Response (QR) code payment services including Alipay, Boost, Touch 'n Go, UnionPay and WeChat Pay, as well as MasterCard, MyDebit, JCB and Visa, making payment management simpler and more efficient for physical retail merchants.
"Through this digital payment terminal, physical retail merchants will be able to accept payment through multiple channels involving QR codes, near-field communications (NFC), chip cards and traditional magnetic strip cards," he said.
Ng added that this will augur well for Revenue Group as the deployment of more EDC terminals will translate to higher revenue for the group from the rental or sale of terminals as well as electronic transaction processing services.
Revenue Group's three business segments are the distribution, deployment, and maintenance of EDC terminals, electronic transaction processing services for credit and debit cards as well as solutions and services related to payment infrastructure.
As at October, Revenue Group managed more than 45,000 EDC terminals nationwide.
At 10.54am, Revenue Group shares dipped 0.58% or 1 sen to RM1.71, valuing it at RM399.54 million.