This article first appeared in The Edge Malaysia Weekly, on November 16, 2020 - November 22, 2020.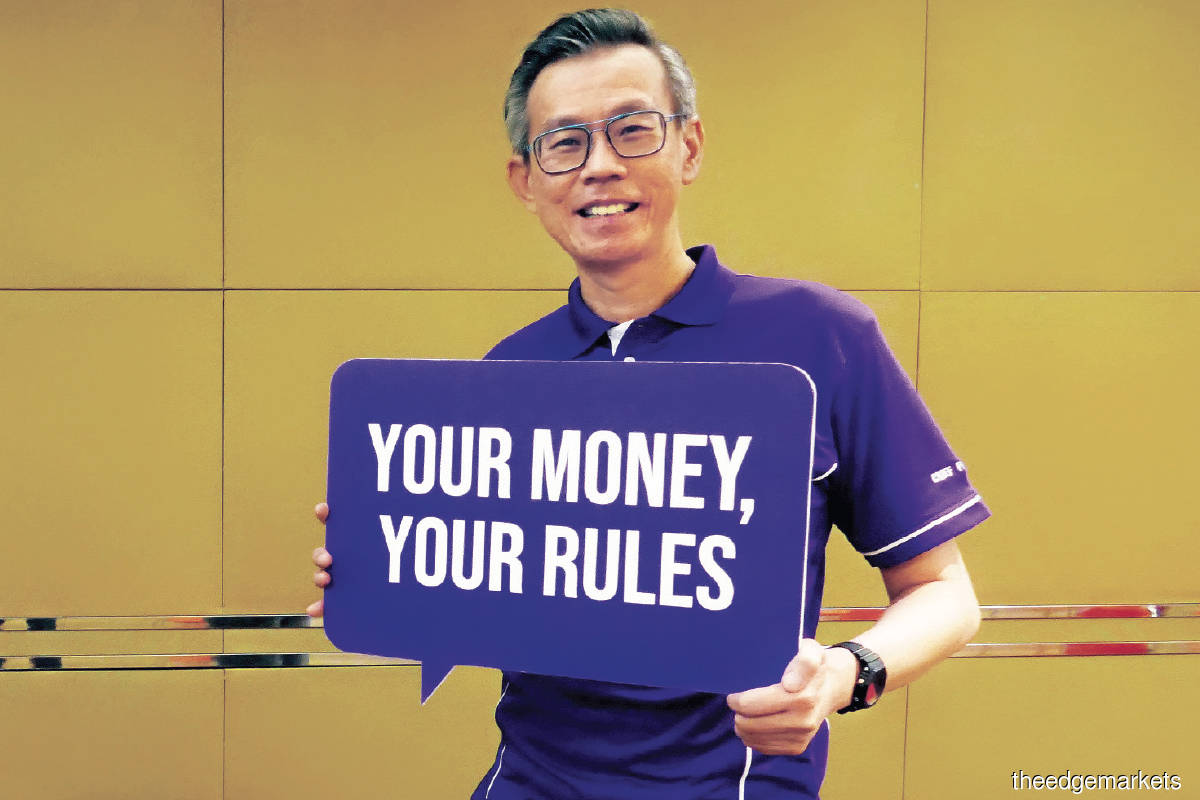 IT is undeniable that digitalisation will expand the reach of banks, especially the foreign ones in Malaysia that have a limited number of branches, but how effective is it in terms of translating into new customers and revenue?
Data shows that digital initiatives nearly doubled OCBC Bank (Malaysia) Bhd's new customers within a short span of time.
Take, for example, its pioneer digital offering, FRANK, which was launched in mid-September. Applications for new FRANK accounts in the first month were equivalent to 70% of OCBC's total network branch production for new current and savings accounts (CASA).
"So this means FRANK's velocity in new account application is the same size as about 30 out of the 42 branches we have nationwide. It is very encouraging to see that the traction in the first four weeks is quite strong," OCBC Malaysia's head of consumer financial services, Lim Wyson, tells The Edge in an exclusive interview.
He also reveals that mobile usage among clients at OCBC's consumer segment is up 50% year on year while the number of financial transactions done over mobile is up 30%.
Lim says the bank is certainly seeing an uptick in consumers using its digital services. Going forward, digital will be a core pillar of investment for OCBC's consumer financial services business, he adds. In the past five years, the banking group has invested about RM200 million in digitisation initiatives.
There are two components to the bank's digital strategy, he explains. The first is the structural component — where OCBC digitises its core business with the intention of improving the quality of customer experience and benefiting employee productivity.
The second component, digital-­for-growth, involves using digitisation to win new customers.
"Most of the time, when people define digital, it is about replacing face-to-face interaction. The way we define digital is not to make the bank invisible but it is done in a way to incorporate visibility," Lim says.
He adds that over time, OCBC will deliver more digital propositions that will incorporate basic face-to-face interaction as the group believes that the way forward for digital banking is to not isolate the personal or human touch.
"The vision for us at OCBC is to ensure digital does not make the bank invisible. When we do our consumer research, we find that clients still like to see and talk to someone when it comes to their banking. This is especially so when dealing with a topic that is more complex and a higher amount of money is involved. That is why our design principles of digital must integrate the two.
"The other component of our bricks-and-mortar [business] will see a transformation on how we serve our clients in the future, integrating both digital and the physical branches," he elaborates.
Lim recognises that Covid-19 has "changed the ball game" in the retail banking industry, and accelerated digital investments as well as adoption.
"Right now, there is a lot of uncertainty ... But Covid-19 has accelerated some of the digital investments such as bringing forward investments that we had initially placed out over the next few years," he says, citing examples such as client interaction that includes video conferencing calls and secured communication to allow clients to do banking remotely.
Redefining banking through tech
Interestingly, despite the tougher and uncertain operating environment this year, OCBC's Consumer Financial Services operating profit is up 50% y-o-y for the six months ended June 30, 2020. The segment contributes a third of OCBC's total business in Malaysia.
Lim expects the consumer segment's contribution to the group to go up from the current 30% as it continues to focus on the affluent and wealth management segments as well as acquiring a new mobile-generation segment of customers through its digital-for-growth initiative.
"We are targeting the mobile generation. They tend to be those who have been working for a couple of years and have young families. We believe that this is a good group to engage simply because the way we have been serving the affluent customers will fit very nicely with this segment as we develop their relationship with us over time.
"When we were looking at this segment, one of the things that we discovered through our research is that they find that banks tend to define banking on their own terms and not on the consumer's terms. So we used that as a source of inspiration to redefine banking," Lim says, adding that was how the idea of FRANK came about.
With FRANK, OCBC aims to give the mobile generation greater control over their finances — entirely on their mobile phones. The mobile-only service removes financial jargon and complex processes to make banking even more accessible, he explains.
One example is fixed deposits. Lim says FRANK customers can enjoy the fixed deposit rates (three-month rate) that are normally offered in traditional banking but without the penalties and restrictions such as a fixed tenure or amount.
"What is important to us is to be relevant to clients and to find ways to add value especially during this critical time."
Describing the future of retail banking as bright, Lim points out that banks recognise that they have to evolve to enhance the value they offer to consumers.
"Banking will be a lot more interesting to consumers moving forward because banks realise they cannot continue to go on a price-based approach to win and retain customers, and need to deliver greater value by focusing on delivering a great customer experience as the value add.
"We should strive to make banking beautiful again, to make it appealing again, whereby customers enjoy their banking experience be it on their mobile phones or in the branch. Going to bank branches in the future should [be like] going into your favourite hotel or restaurant because you want to, rather than [because it is] an essential chore," he adds.