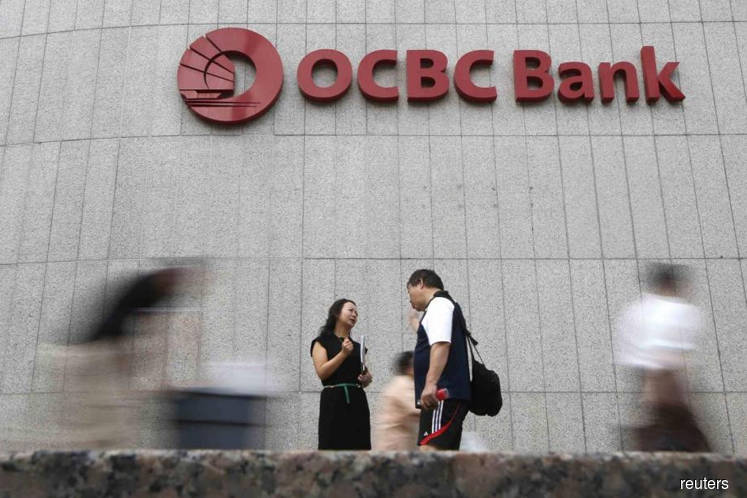 KUALA LUMPUR (Jan 14): OCBC Bank (Malaysia) Bhd customers with an iPhone X, recently-launched iPhone XS, XS Max and XR can now access their mobile banking app through facial biometrics with the introduction of OCBC OneLook.
OCBC OneLook enables customers to simply look at their iPhone X in order to view their accounts and card balances as well as their latest transactions.
In a statement today, OCBC Bank's head of consumer financial services Lim Wyson said the innovation is part of the bank's broader digital banking journey and follows from the earlier OCBC OneTouch fingerprint authentication.
"We are ever on the lookout for new ways to deliver a simpler, more secure and superior banking experience to our customers. By leveraging on Apple's Face ID facial recognition technology, we are enabling our customers to dispense with passwords or even fingerprints when doing their everyday banking on our Mobile Banking app. They now only need to look, quite literally, at their iPhone X to get there," he said.
OCBC Mobile Banking customers first need to tap on the OCBC OneLook icon on the app's login screen and look at their phone in order to gain access.
To get started, customers must perform a one-time activation for OCBC OneLook on the mobile banking app of their iPhone X with Apple's Face ID running on the iOS12.1 operating system.
As part of its digital banking journey, OCBC Bank was the first foreign bank to introduce access to balances in customers' bank accounts, cards and investments using their fingerprints, through OCBC OneTouch. The feature was first introduced to retail customers in 2016 and corporate customers began enjoying it last year.
OCBC had also introduced OCBC Money Insights in 2013, a personal finance manager tool that enables customers to easily monitor expenses, set budgets and save towards their goals, to help customers embrace financial planning in a cashless environment.