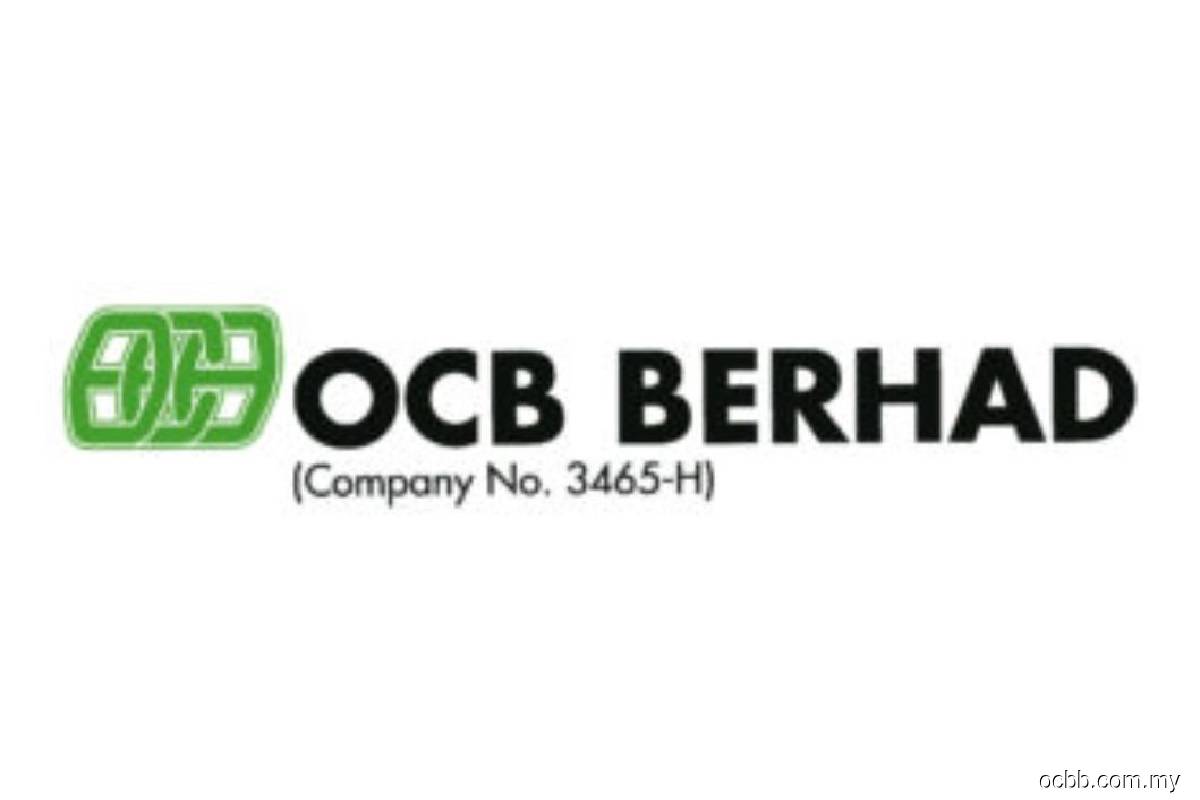 KUALA LUMPUR (May 30): OCB Bhd is partnering with WorldKlang Group Property Development Sdn Bhd (WKGPD) to undertake a property development in Klang, with a gross development value of RM247.6 million.
The freehold land measuring 149,410 square metres is owned by Enigma Sinar Sdn Bhd (ESSB), an 80%-owned subsidiary of OCB. The land will be developed into an industrial park with 34 units of semi-detached factory, also known as "Excellent Technology Park (ETP) @ KIIP Kapar".
OCB said ESSB and WKGPD have inked a development agreement to collaborate for the implementation of the proposed development, its bourse filing showed. It should be noted that ESSB and WKGPD share a common major shareholder, Greenspan Resources Sdn Bhd.
Based on the terms of the development agreement, the OCB group is entitled to an estimated share of profit of over RM60 million, depending on the completion of the proposed development and the sale of the factories.
Pending the utilisation of the proceeds to be received, such proceeds, OCB said, will be placed in deposits with financial institutions or short-term money market instruments as the board deems fit.
"Subject to the terms of the development agreement, the gross development and construction cost shall be borne solely by WKGPD inclusive of incidental costs such as obtaining the approvals for development plans and other plans in respect of the proposed development, including but not limited to building and layout plans and those in relation to the subdivision of the land, access road, costs and expenses for marketing, advertisement, promotion and sale of the factories, and other development costs," OCB noted.
However, it noted there is no additional funding required from OCB and its subsidiaries to finance the proposed development and/or proposed joint venture (JV).
It added that the total capital and investment outlay by the OCB group in the proposed JV is the contribution of the land.
In a separate filing, OCB posted a net loss of RM196,000 for the first quarter ended March 31, 2022 (1QFY22) — its fourth straight loss-making quarter — against a net profit of RM612,000, dragged by its consumer food division.
Its quarterly revenue shrank 28.23% to RM48.93 million, from RM67.17 million, mainly attributable to sales dropping 47% and 37% reported by building materials and consumer foods divisions respectively.
Bedding products division, however, saw an increase in revenue of 15% in 1QFY22, mainly from higher demand due to the reopening of the economy by the government, it added.
Going forward, the group anticipates the performance of the group for the remaining period of 2022 to be challenging in view of the uncertain domestic outlook and foreign exchange rate fluctuations.
"The performance of the group will depend substantially on the market demand, fluctuations of raw material prices, operating efficiencies and cost control measures of the three divisions," it added.
OCB shares did not trade on Monday (May 30). The stock's last closing price was 85 sen, valuing it at RM87 million.