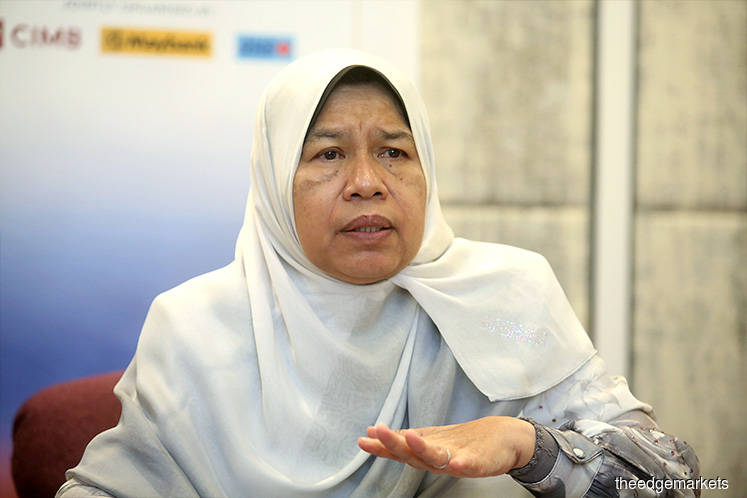 KUALA LUMPUR (March 27): PKR vice-president Zuraida Kamaruddin said party lawmaker Nurul Izzah Anwar's decision to resign as a member of the Public Accounts Committee (PAC) is not surprising, considering her track record of quitting her positions.
"Nurul Izzah resigning (from PAC) is nothing new, because she has (previously) resigned from TVET (Technical and Vocational Education Training) Committee, and as vice-president of the party," Zuraida said. 
Zuraida, a strong supporter of PKR deputy president Datuk Seri Azmin Ali, was speaking to reporters at the Parliament lobby.
Nurul Izzah, daughter of PKR president Datuk Seri Anwar Ibrahim, had vacated her position as TVET Committee chairman, along with all her positions in PKR in December, following allegations of nepotism in the government.
More recently, she had resigned as a member of PAC, saying she was disappointed with how the committee handled the issue of the chairman position, following Datuk Dr Ronal Kiandee's cross over from the opposition Umno party to Parti Pribumi Bersatu Malaysia, a member of the ruling coalition. 
When asked if there was disharmony within the party, Zuraida said PKR celebrates differences of opinions.
"Everyone can say (anything they want) and it is up to the president to look into it and decide what further action to take. So I leave it to the president," she said.