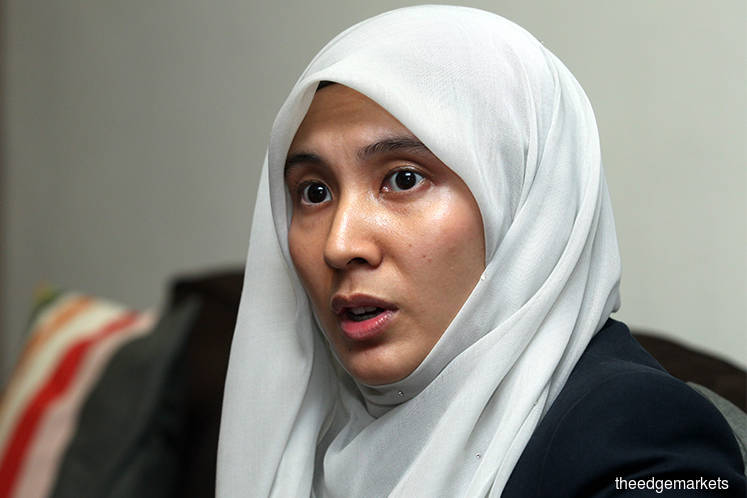 KUALA LUMPUR (March 26): PKR's Nurul Izzah Anwar, who recently came under fire from PPBM leaders over an interview with Singapore's The Straits Times in which she called Pakatan Harapan (PH) chairman and Prime Minister Tun Dr Mahathir Mohamad a former dictator, defended her stance today.
The Member of Parliament for Permatang Pauh said it was a stance that she has consistently taken even before contesting in the 14th general election (GE14) on May 9 last year.
"It is factual from my record. I have said it before the elections, and even during the Bersih demonstrations. I don't understand why saying it in a different forum containing the same message is problematic," Nurul Izzah told a press conference at the Parliament.
In her interview with The Straits Times, Nurul Izzah also voiced unhappiness over the pace of reforms that the PH government is currently taking.
"It is at a sluggish pace, is that wrong for me to say? Is that unacceptable? I think it is okay as a citizen, or anyone, to comment on the pace of reforms. And God willing, we are working towards it together," she said.
Nurul Izzah reiterated her frustration with the parliament's Public Accounts Committee (PAC) for failing to address the issue of the chairman position, after the current chairman Datuk Seri Dr Ronald Kiandee joined the government coalition.
She defended her decision to quit as a member of the PAC, explaining that she needed to make a strong position on the function of the PAC to check possible excesses of the executive.
She also noted that this would be the first time in Malaysian history that both the chairman and deputy chairman are from the government of the day. Even during Barisan Nasional's administration, the deputy came from the opposition, she said.
"I think my biggest concern as a legislator in this country is for us to follow through with a clear plan. And one of the hallmarks of institutional reform remains the PAC," she added.
"I have a lot of respect for Datuk Ronald Kiandee. I work very well with him. But at the end of the day, the structure must prevail. It is not about the individuals. The structure put in place has to be guarded or be the bulwark against excesses," Nurul Izzah stressed.