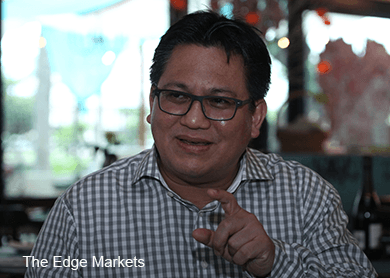 KUALA LUMPUR (May 28): There is "no pressure" on the Public Accounts Committee (PAC) to call Prime Minister Datuk Seri Najib Razak to testify on its investigations into debt-ridden 1Malaysia Development Bhd (1MDB), said PAC chairman Datuk Nur Jazlan Mohamed.
Nur Jazlan was commenting in Parliament today on whether there was pressure on the committee to call Najib to testify, due to his involvement in the decision making process of the state-owned strategic investment firm 1MDB.
"No pressure...you guys are the one always pressuring [the PAC], every time you ask me this question," he told reporters today.
Nur Jazlan further reiterated the PAC's stand that the committee "may" call Najib, after it had interrogated the first four groups of people in its list.
"I said we may call the PM, after we have done or interviewed our initial four groups first. We have to follow the steps in our work...[it will be] after taking all the testimonies," he added.
Criticism has been mounting on the PAC that Najib, who is also the chairman of 1MDB's board of advisors, has not been called up by the committee in its probe into the debts and cash-flow problems of 1MDB, which had chalked up debts of some RM42 billion, since it was established in 2009.
1MDB is the wholly-owned investment vehicle of the Finance Ministry, which Najib heads as minister.
Recently, opposition lawmaker Rafizi Ramli said he possessed 1MDB's Memorandum & Articles of Association (M&A), which clearly links Najib to 1MDB's investment decisions.
"That is something in the M&A of the company...it is public knowledge. If somebody was diligent enough to go to the Registrar of Companies (ROC) to ask for a copy, they will know that.
"It is just that now it has become an issue and it has been used to maybe make the presumptions that PM is involved directly in all of these things," said Nur Jazlan.
But it does not absolve the responsibility of the board and the management and the auditors of 1MDB, he added.