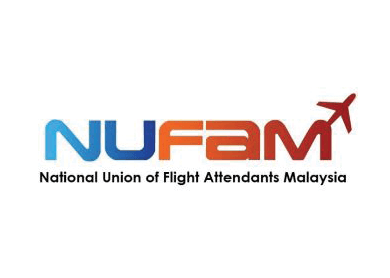 KUALA LUMPUR: The National Union of Flight Attendants Malaysia (Nufam) has sent out a notice of intention to the government to stage a picket in protest against plans by the management of Malaysia Airlines, to terminate the 6,000 employees.
According to documents seen by theedgemarkets.com, the notice was sent out today by Nufam's secretary-general Mohamad Akram Osman, to the Human Resources Ministry and the Prime Minister's Office.
"...we have tried over the last few months to seek the co-operation and meetings from all sides within MAS and Khazanah Nasional over this huge employee termination and lay off exercise to be made in March.
"However, there seem to be no efforts coming from all parties concerned to meet Nufam to discuss the MAS restructuring plans.
"Therefore, we are left with no choice but to put MAS in notice of this picket to be held soon," said Mohamad Akram in the document.
He voiced concerns that crew members have been kept in the dark and were deeply concerned over their future prospects with the company, as they do not wish to lose their jobs with MAS especially with the current economic challenges faced by the country.
Mohamad Akram also pointed out that any discussions or agreements made pertaining to crew member matters is deemed a violation as such meetings should also be held with the presence of Nufam, which did not take place, and Nufam is a lawful union representing the cabin crew employees in the country.
Although the documents did not state when the picket would be held, a source close to the matter said that the union was looking at picketing during the week of the Langkawi International Maritime and Aerospace Exhibition (LIMA).
LIMA is scheduled to be held between March 17 and 21, in Langkawi.
It was reported recently that plans are afoot to finalise the termination letters of employees of the beleaguered Malaysian Airline System Bhd (MAS).
Khazanah Nasioanal Bhd, the largest shareholder of MAS in August last year unveiled a restructuring plan for the national airline that would see its assets being moved to a new company by July 1, this year.
The plan will also see 6,000 employees being laid off from its workforce of 20,000.