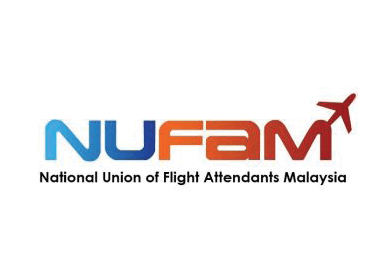 KUALA LUMPUR (May 8): The National Union of Flight Attendants (Nufam) will send a memorandum to the Prime Minister's Office in Putrajaya on Monday, in a last ditch attempt to stop the termination of 6,000 employees of beleaguered national carrier Malaysian Airline System Bhd (MAS).
The move follows a lengthy staff circular dated May 5, allegedly from new MAS chief executive Christoph Mueller, which warned of massive cost cuts as the airline's cost has been 20% above that of its competitors, and that employees are to receive their termination and appointment letters at their home address around June 1.
Nufam president Ismail Nasaruddin said in a press conference today that the union is seeking Prime Minister Datuk Seri Najib Razak's personal intervention as it is perturbed over the manner in which MAS employees will be terminated.
"It is an absolute violation of the Industrial Relations and International Labour policies to conduct such termination against employees who have served MAS for a long time.
"This reflects [an] obnoxious and arrogant attitude," Ismail said.
He suggested MAS should instead consider offering medium and short-term lay offs, salary cuts and wage reduction, before a final termination exercise be conducted.
Nufam, which claims to represent nearly 65% of the current 3,500 MAS cabin crew, has over the past months highlighted job cut concerns brought forward by their members.
Ismail claimed despite these efforts, MAS and its owner Khazanah Nasional Bhd have yet to consult the union or discuss matters with it, concerning the welfare of these workers, including their termination plans.
He said Nufam represents crewmembers that comprises large numbers of single mothers, and that such drastic measures to terminate them could push these mothers into depression.
Mueller took over as managing director and group chief executive of MAS on May 1, from Ahmad Jauhari Yahya. He will engineer the migration of the MAS to the new company, Malaysia Airlines Bhd (MAB), which will take over the airline's operations on Sept 1.
Based on the circular, MAS employees have been advised to update their home address in order to receive their termination letters.
It said all MAS employees who will be offered employment to MAB will receive two letters, one will be the termination letter from old MAS and the other, an offer letter to MAB. Both of these letters will be sent together.
It further noted employees who are not selected for re-employment will be given three months notice and offered "garden leave" until the end of their employment.
Meanwhile, Ismail said the union is looking to serve a claim for recognition to several airlines, including low-cost carrier AirAsia Bhd, as it wants to gain more members.