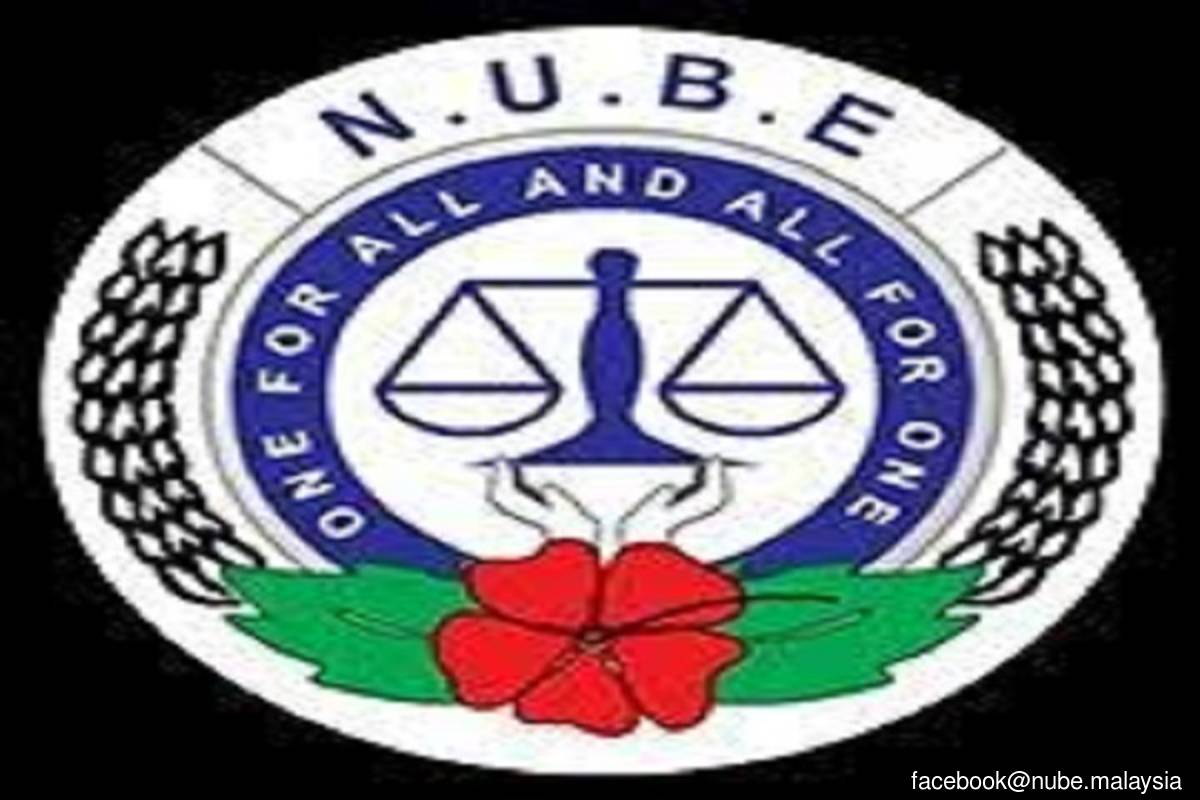 KUALA LUMPUR (Oct 3): The National Union of Bank Employees (NUBE) Malaysia will accept the mediation offered by the United Kingdom National Contact Point (UK NCP) to address the complaints made against HSBC Bank Malaysia Berhad.
In a statement Sunday, NUBE Secretary General J Solomon said this is pursuant to the UK NCP initial assessment of the complaint from NUBE and UNI Global Union against HSBC Bank Malaysia Berhad.
He said that on Sept 21, 2021, UK NCP wrote to both the NUBE and HSBC Bank Malaysia Berhad to make an offer of mediation that is within the UK NCP process.
"The UK NCP said it had decided to accept some of the complaints lodged by NUBE and UNI Global Union about HSBC Bank Malaysia Berhad as valid, and the complaint will go forward for mediation.
"The objective of mediation is for parties to reach an agreement to address and resolve the issues accepted by the UK NCP.
"NUBE has accepted the mediation to see a resolution in the best interest of NUBE members," he said.
Solomon said mediation within the UK NCP process is provided by an external professional mediator paid for by the UK NCP.
"NUBE welcomes the decision by the UK NCP, which is an indication of a strong basis to mediate the complaints made by NUBE and UNI Global Union," he said.
Solomon added that NUBE and UNI Global Union will provide further co-operation to the UK NCP and is optimistic that a positive and constructive resolution will be made in the best interests of NUBE members and bank employees in Malaysia.
Meanwhile, in a separate statement responding to NUBE's comments, HSBC Bank Malaysia Berhad said some issues presented to the UK NCP are currently under review by the Malaysian courts and the Ministry of Human Resources and that the bank will continue to be bound by applicable legal and legislative process.
"We take these matters very seriously; and, as, such we feel it's appropriate - and in the best interests of all parties - to conclude the existing Malaysia-based mediation and judicial review before embarking on further and separate mediation," it said.
The bank added that Malaysia is a priority growth market for HSBC and that it continues to invest in people, technology and premises.
"The changes we are making to our bank is creating new roles and changing current ones.
"We are actively redeploying our people into new roles and, where this is not possible, HSBC offers above-market voluntary separation schemes, further job transition training and outplacement support," it said.
HSBC also clarified that where redeployment is not sought by the impacted staff, the bank has been offering a voluntary separation scheme.
It said the scheme is only applied to employees that choose to accept it, and that HSBC also provides employees who choose to accept the voluntary separation with comprehensive transitional support including an above-market compensation package and reskilling programmes.