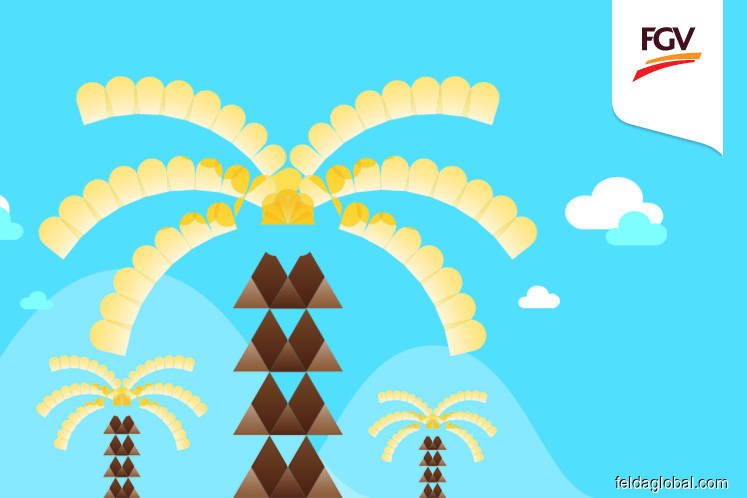 KUALA LUMPUR (Sept 13): The government should consider implementing the B10 biodiesel mandate now, in view of the low crude palm oil (CPO) price and expectation that the price will remain low until year end, say FGV Holdings Bhd and the Malaysian Palm Oil Board (MPOB). 
It is also a good time to implement the B10 proposal, because of the rising world crude oil prices since the start of the year, they said in a joint statement today. 
"Market analysts also expect stocks of Malaysian and Indonesian CPO to increase in the second half of this year, due to high output and this is seen as adding further pressure on world CPO market prices," the statement added. 
The B10 programme, which will see the minimum bio-content producers must put into biodiesel raised to 10%, was launched in 2013 to increase palm oil consumption as the commodity's price faced downward pressure, due to increasing inventory. 
However, the programme was deferred multiple times due to concerns over potential damage to vehicle engines, which may not fall under the manufacturers' warranty, although this was disputed by biodiesel producers. 
Malaysia's biodiesel programme began with B5 in June 2011, although the initial roll-out was planned for 2008.
Currently, Malaysia implements the B7 mandate which consists a blend of 7% palm methylester (PME) and 93% diesel.
In July, Deputy Primary Industries Minister Shamsul Iskandar Md Akin said Putrajaya would think about implementing the B10 mandate in the second half of this year, to clear stockpiles and strengthen CPO prices. 
Shamsul Iskandar added however, that the government is waiting for warranty from car makers, saying it is safe to use the blend.
Meanwhile, FGV and MPOB said they achieved impressive results in biodiesel testing using a 10% PME mixture in its logistics, plant and plant operations. 
They said the objective of the B10 usage test is a sign of support for government efforts to increase the biodiesel mandate to B10, and to scientifically prove an increase of 3% does not negatively impact the performance and safety of transport and industrial machinery.
FGV group president and chief executive officer Datuk Zakaria Arshad said a comprehensive B10 usage test was conducted from August 2017 through the logistics division, before being expanded to selected plantations and mill sectors beginning May 2018.
"As at end August 2018, the FGV logistics division has used 91,536 liters of B10 with a distance of 172,932km, while the plantations and factory operations utilised 26,347 litres and 59,077 litres respectively," Zakaria added.
He said there were no technical issues reported during the test, whereas scientific studies through MPOB showed positive results. 
"We will continue this test until October, to ensure we achieve consistent and comprehensive data," Zakaria added.
At 3.30pm, FGV shares were up five sen or 3.36% at RM1.54, with a market capitalisation of RM5.51 billion.