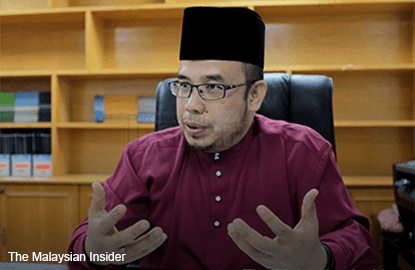 KUALA LUMPUR (Feb 4): Muslims should stop calling for Islamic laws such as cutting off hands and stoning to be implemented in current times, Perlis mufti Datuk Dr Mohd Asri Zainul Abidin said.
In a Facebook posting today, he said all Muslims should cease calling for such laws, which were contextual in nature and came with pre-requisites, that could not be carried out in today's situation.
"The focus of Muslims now is to develop their strength in the aspect of religious appreciation and preserving the good image of Islam."
He also said to promote Islam, Muslims should focus on its noble values.
"To efficiently promote Islam at all levels, Muslims should focus on the noble values preached by the religion, not campaign on contextual laws that are not conducive in our current times."
He also said Muslims, namely if they were the minority, should avoid calling for the founding of an Islamic state or any Islamic law that would have powers over others.
Asri said this were some of the conclusions he made after attending an Islamic programme in Thailand, organised by Majlis Agama Islam dan Adat Istiadat Melayu Perlis (MAIPs) and Islamic councils there.