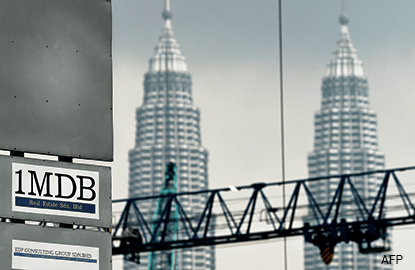 KUALA LUMPUR (Feb 4): Hong Kong police are the latest to say they are investigating transactions linked to 1Malaysia Development Bhd (1MDB) and Prime Minister Datuk Seri Najib Razak, after Switzerland and Singapore, Malaysiakini reports.
The news portal quoted a spokesman from Hong Kong police as saying that investigations were ongoing into a report lodged on August 30 last year on deposits of more than US$250 million (RM1.03 billion), allegedly owned by businessman Low Taek Jho.
The report was lodged by former Umno branch leader, Datuk Seri Khairuddin Abu Hassan.
"Investigations by our crime headquarters are underway," the report quoted the officer as saying.
The Hong Kong probe follows the Singapore's Monetary Authority (MAS) and the Commercial Affairs Department, the city-state's white collar police, which said they were cooperating with authorities in Malaysia, Switzerland and the United States on the investigations into 1MDB.
Last month, the Swiss attorney-general's office revealed some US$4 billion (RM16.8 billion) was found to be misappropriated from Malaysian state companies, with some of the money transferred to Swiss banks by public officials from Malaysia and the United Arab Emirates.
Swiss attorney-general (A-G) Michael Lauber reportedly expressed concern over the decision by his Malaysian counterpart, Tan Sri Mohamed Apandi Ali, to stop investigations into the transfer of US$681 million into Najib's private bank accounts, saying the move could hamper Switzerland's own probe into the troubled state-owned investment firm.
Apandi had said there was insufficient evidence to implicate Najib, who chairs 1MDB's advisory board, with any criminal offences or corruption in the RM2.6 billion "donation" saga, or the additional RM42 million linked with Finance Ministry-owned firm, SRC International Sdn Bhd, also deposited into the same account.