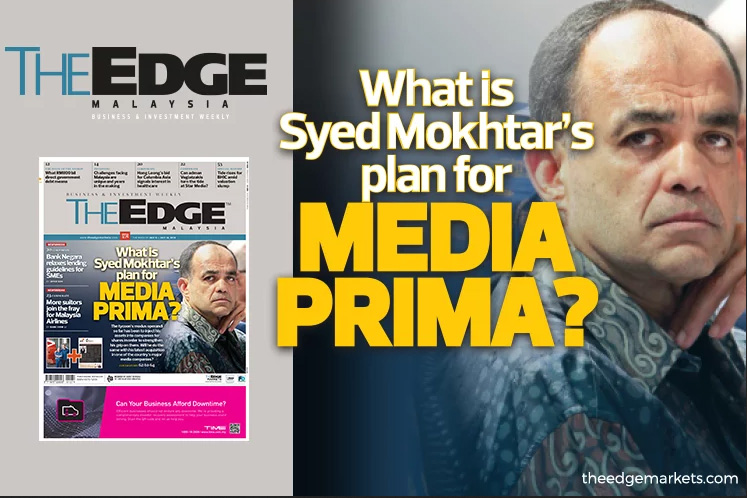 KUALA LUMPUR (July 6): Earlier this week, businessman Tan Sri Syed Mokhtar Albukhary acquired an 11.1% stake in media outfit Media Prima Bhd.
There is also talk that another 13% which is currently held by Mitsubishi Financial Group is also controlled by him, which would give him a 24% stake in the company.
The block under Mitsubishi has been accumulated over the past two years which indicates that if this block is indeed his, the plan has been at least two years in the making.    
If history is any guide, Syed Mokhtar will eventually inject his own assets, which could include the MPH group which is involved in publishing and the retailing of books, The Malaysian Reserve, a publication focused on business and Percetakan Nasional Malaysia Bhd (PNMB).
For instance, in 2000, he acquired a 19.9% stake in MMC Corp Bhd, and two years later injected 50% of the Port of Tanjung Pelepas Sdn Bhd into MMC for cash and shares worth a combined RM1.6 billion.
With his other company DRB Hicom, he acquired a 15.8% stake from the late Tan Sri Yahya Ahmad's family and injected among others, Bank Muamalat Bhd and strengthened his grip on the company.
However, in this latest acquisition, both Media Prima and Syed Mokhtar's assets are not exactly performing. In fact other than PNMB all the other media and related assets of Syed Mokhtar have bled losses.
Media Prima has also divested its key assets, including a parcel of land in Bangsar which houses its flagship publication The New Straits Times.  
So what is Syed Mokhtar's plan for the lumbering giant Media Prima?
Read the story in the latest issue of The Edge.