This article first appeared in The Edge Financial Daily, on December 20, 2018.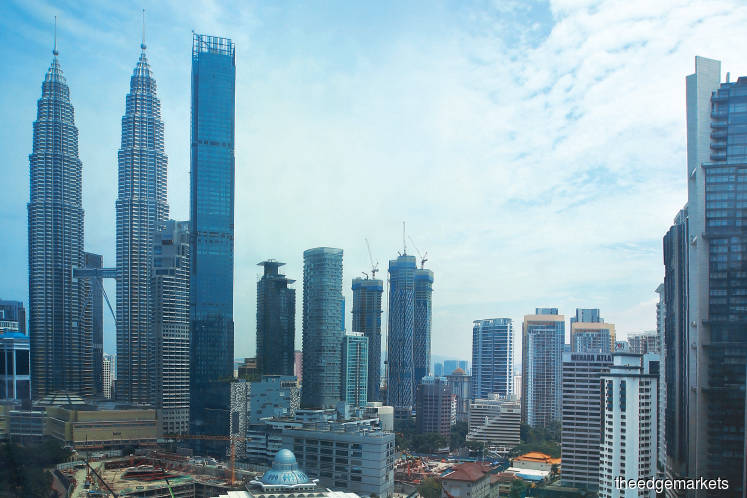 KUALA LUMPUR: Malaysia's headline inflation, as measured by the consumer price index (CPI), grew at a slower 0.2% year-on-year (y-o-y) in November, compared with 0.6% in October.
The November inflation rate — which was the same with August's — was below the forecast 0.6% in a Reuters poll. It was also below the Bloomberg consensus estimate of 0.5%. Aside from August, this is the slowest growth rate reported since March 2015. On a month-on-month basis, the CPI rose 0.2% from October.
In a statement yesterday, the Department of Statistics said the CPI growth in November was due to higher prices for housing, water, electricity, gas and other fuels (up 2%), education (+1.4%), restaurants and hotels (+1.2%), food and non-alcoholic beverages (+1.1%), and alcoholic beverages and tobacco (+1%).
The y-o-y CPI growth was also lower than MIDF Research's forecast of 0.3%. The research house said the moderation was mainly due to a 2.3% y-o-y drop in transport prices, against the 0.8% y-o-y growth in October.
"Despite the slowdown in headline prices, core inflation rate increased further to 0.5% y-o-y compared with 0.4% y-o-y in October. Looking ahead, Malaysia's inflation is likely to remain low in upcoming month as the average Brent oil price for the first two weeks of December registered low at US$61 (RM254.98) on oversupply concerns, on top of subsidisation of domestic fuel price," said MIDF Research.
Due to a high base effect, MIDF Research foresees headline inflation to average at 1.3% in 2018 compared with 3.8% in 2017. "This is supported by lower inflation rate for the first 11 months [of 2018] which registered at 1% compared with 3.8% in the same period last year."
CIMB Research, which had expected November's inflation to reach 0.4%, said in a note yesterday that price pressures should be kept at bay, given the 16 food items placed under price control in conjunction with the upcoming Christmas celebrations.
On the overnight policy rate (OPR), CIMB Research said: "Our call for a 25-basis-point hike in the OPR to 3.5% by end-2019 puts us slightly out of consensus, which broadly expects Bank Negara to hold fire next year."
RHB Research, meanwhile, expects BNM to keep the OPR unchanged at 3.25% until 2019 to help maintain the stability of the ringgit versus the greenback, amid ongoing monetary tightening by the US Federal Reserve.
It also kept its forecast inflation at 2.5% for 2019, from a revised estimate of 1% for 2018, as the government intends to resume the float for fuel prices by April 2019 to reduce fuel subsidy burden.
The research house also said inflation should pick up in 2019 due to the low base effect following the three-month tax holiday that dampened inflation this year. But it noted that the rapid decline in oil prices could mean a slower rise in fuel prices next year, posing some downside risks to their forecast.