This article first appeared in The Edge Financial Daily, on February 26, 2018.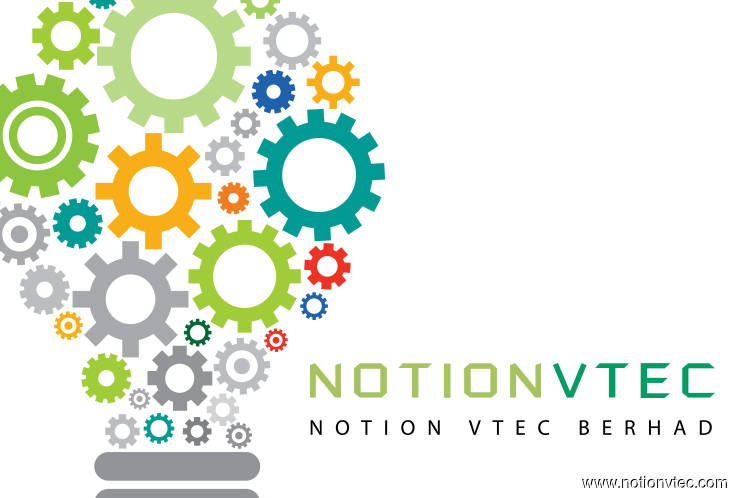 KUALA LUMPUR: Despite a fire incident that burnt down its main manufacturing plant in Klang, Notion VTec Bhd remains optimistic that it will achieve about 20% growth on revenue for 2018 and 2019, driven by its automotive segment.
The group is primarily engaged in three business segments — design and volume production of high precision metal manufacturing of hard disk drive (HDD), automotive industries' components and engineered products.
Notion VTec executive chairman Thoo Chow Fah told The Edge Financial Daily that he hopes to see the automotive segment grow by 30% to 40%, and the HDD segment to grow by 5% to 10% this year. Besides that, he said Notion VTec is currently working to secure at least two new clients from Singapore, to provide parts for the contract manufacturers, involving the production of scanners. "We hope to sign the deal with these two potential clients within the next two months," he said.
Evidently, the fire in October 2017, severely affected the company's results for its first financial quarter ended Dec 31, 2017 (1QFY18). Notion VTec recorded a net loss of RM28.91 million in 1QFY18 after writing off RM 40.7 million and RM8.1 million for plant and equipment, and inventories respectively. The company posted a net profit of RM6.44 million in the previous corresponding quarter. Quarterly revenue dropped 14.4% to RM58.29 million from RM68.08 million a year ago.
In its filing with Bursa Malaysia last Friday, the company said the fall in revenue was mainly attributable to reduction in sale orders following the fire, where HDD, auto and engineered products posted lower sales of 4%, 26% and 14% compared with the preceding quarters respectively. The Oct 20 fire broke out, apparently from a ventilation fan, spreading to the roofing, at its manufacturing plant in Jalan Haji Salleh in Klang. The company said the fire affected more than 552 computer numerical control (CNC) machines and work-in-progress goods, and also the quality control building. Instantly, Notion VTec's production capacity was down by 40%.
"We have torn down the building, and are currently in the phase of rebuilding a new factory, which should take us to another nine months or so. In the meantime, we have rented four factories nearby as well as utilising all the space we have in our other factories in Johor and Thailand to reach our production level," Thoo said, adding that the new plant is expected to be fully operational by 2019.
Notion VTec said it has put forward a partial material loss claim in excess of RM150 million and requested for further progressive claims. It was noted that the company has insurance coverage totalling RM350 million for property damage and RM217 million for business interruption.
Thoo said the company has big plans for 2018 to ensure its recovery is on track. He has allocated about RM140 million for capital expenditure, mostly to spend on new CNCs as well as for a new factory in Thailand. He said the company recently purchased a 1.2ha land in Iskandar, Johor to build another factory to cater to the demand from Singapore semiconductor companies. The new factories are slated to be operational in 2019.
Notion VTec is also investing in its own aluminium extrusion technology to save raw material costs as well as quality control for its high production line products. For this, it has secured a RM5.7 million grant from the government, and should be completed in mid-2018. "We are getting the facility ready and  should be able to get returns on this of about 20% in five years," he said.
However, Thoo is still cautious about some challenges he foresees this year that includes the weakness of the US dollar and the rising aluminium price, as well as increasing labour costs and rising inflation rates.