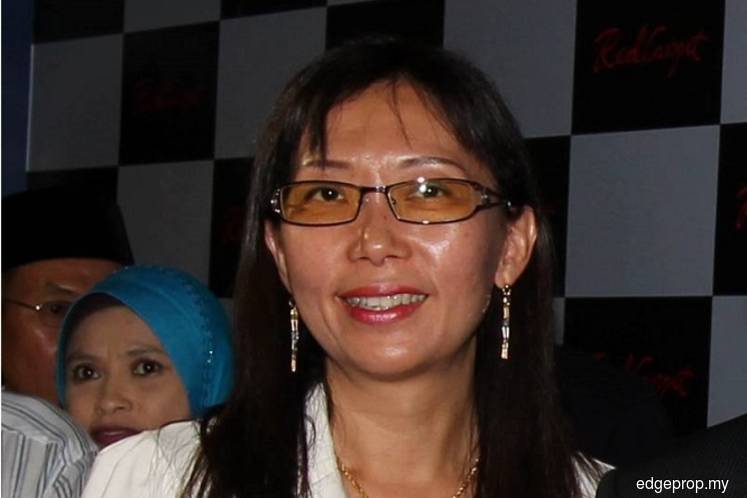 PETALING JAYA (May 30): Coordinators of Protect Taman Desa Coalition — Frank Yeh, Philip Phang and M Gunasekar — have defended the statements they made on Seputeh MP Teresa Kok, stressing  that they have "nothing personal" against her and were merely  sharing  facts.
They said this in a joint press release issued today in response to a statement by Kok on May 28 on her Facebook page "threatening" to sue them for defamation.
In the release, the trio also gave a chronology of events on the coalition's efforts to highlight the isasue of over-development in Taman Desa, Kuala Lumpur. According to them, a number of projects have appeared since August 2016.
Screenshots of WhatsApp conversations between the coordinators with Kok and her personal assistant were also sent to the media.
The conversations were meant to show that Kok was informed of the coalition's activities.
"For YB Teresa to claim that she was never informed of the coalition's activities is not true. There is nothing personal against YB Teresa. She is an elected representative by the people of P122 Seputeh.
"She won by a very handsome margin. Her challenger even lost her deposit. She is now taken in the context as a member of the government — not an opposition MP. The three persons which she alleges an unknown personal agenda are fighting for the same cause and objectives. The difference is in the approach. As a matter of fact, the three whom she alleges to have an unknown agenda had openly and actively campaigned for Vote For Change. This is widely known among those who know them," said Yeh, Phang and Gunasekar in the statement.
They also stressed that their earlier comments on Kok have no element of slander and defamation.
"Is it wrong to ask and push the person you voted for to up the ante in the fight for a common cause? We shall be more than happy to share our research and findings with our MP as we want to stop the over development before it becomes a monster that cannot be undone.
"We have in our personal capacity spent hundreds of hours and thousands of ringgit into meetings, research, visits to various government agencies, official searches and engaging professionals for advice. In comparison, YB Teresa now has direct access to government sources and resources," they said.
On May 26, the coalition had posted several screenshots of the conversation between them and Kok via WhatsApp on the "Protect Taman Desa From Over-Development" Facebook page with comments that Kok had ignored them and the issue of over-development in Taman Desa.
In response, Kok on her Facebook page said she reserved all legal rights to commence legal proceedings in defamation, if necessary, to protect and preserve her reputation and issued a warning to Yeh, Phang and Gunasekar, who operate the "Protect Taman Desa From Over-Development" Facebook page, to "cease and desist from continuing their despicable acts".