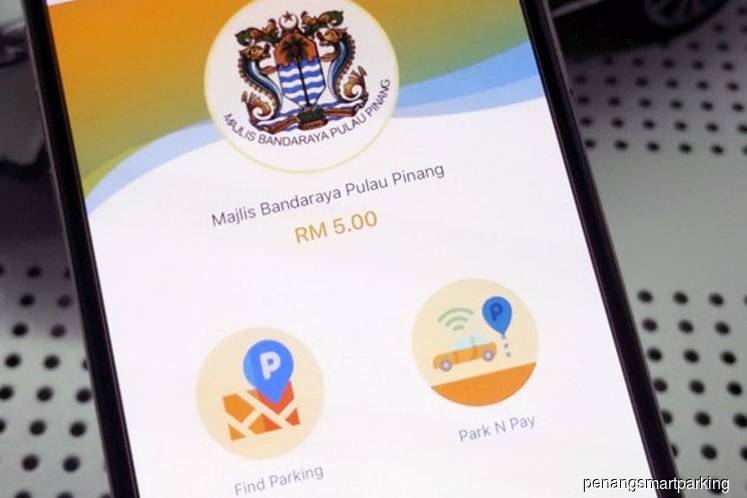 GEORGE TOWN (Aug 22): The Penang Government did not pay a single sen for the Penang Smart Parking (PSP) project, State Housing, Town and Country Planning and Local Government Committee chairman, Jagdeep Singh Deo said today.
He said the project, which cost RM115 million, was actually a private financing initiative in which the company, HeiTech Padu Sdn Bhd (HTP), fully bore the cost of implementing and operating the parking system for a contract period of seven years.
"Throughout the seven-year contract, the revenue earned from the parking fee collections would be shared between HTP, MBPP (Penang Island City Council) and MPSP (Seberang Perai Municipal Council) at a ratio of 65:35 for the first five years and 60:40 for the eventual two years," he told a press conference, here.
He said a fixed time frame on the PSP project had been given for HTP to troubleshoot the issues encountered after the launch of the PSP app.
"I was informed that the first issue, of the app not being available for Android users, had been resolved and it can now be installed via Google Play Store," Jagdeep said, adding that there were some technical glitches during the development of the app.
Meanwhile, HTP chief executive officer Abdul Halim Md Lassim, who was also present at the press conference, said that an unexpected delay to the delivery of the parking bay sensors from Hong Kong had resulted in them being unable to install the targeted 997 sensors for the PSP during the pilot phase.
"It (the stock) is still stuck at Hong Kong Airport and we are now in the process of having the sensors delivered by sea and the consignment is expected to reach Kuala Lumpur by Aug 29 and Penang by Sept 6," he said to explain the reason for only 30 sensors installed during the period.
HTP plans to install 36,000 sensors under the PSP by July 2020.
On a complaint from a user who received a compound notice despite already settling the parking fee via the "Park N Pay" feature of the app, he admitted that there was a glitch, causing the system to be unable to detect the payment but this had already being rectified.
He also urged the app users to contact 03-8026 8128 or [email protected] if they encountered any issues pertaining to the PSP app.