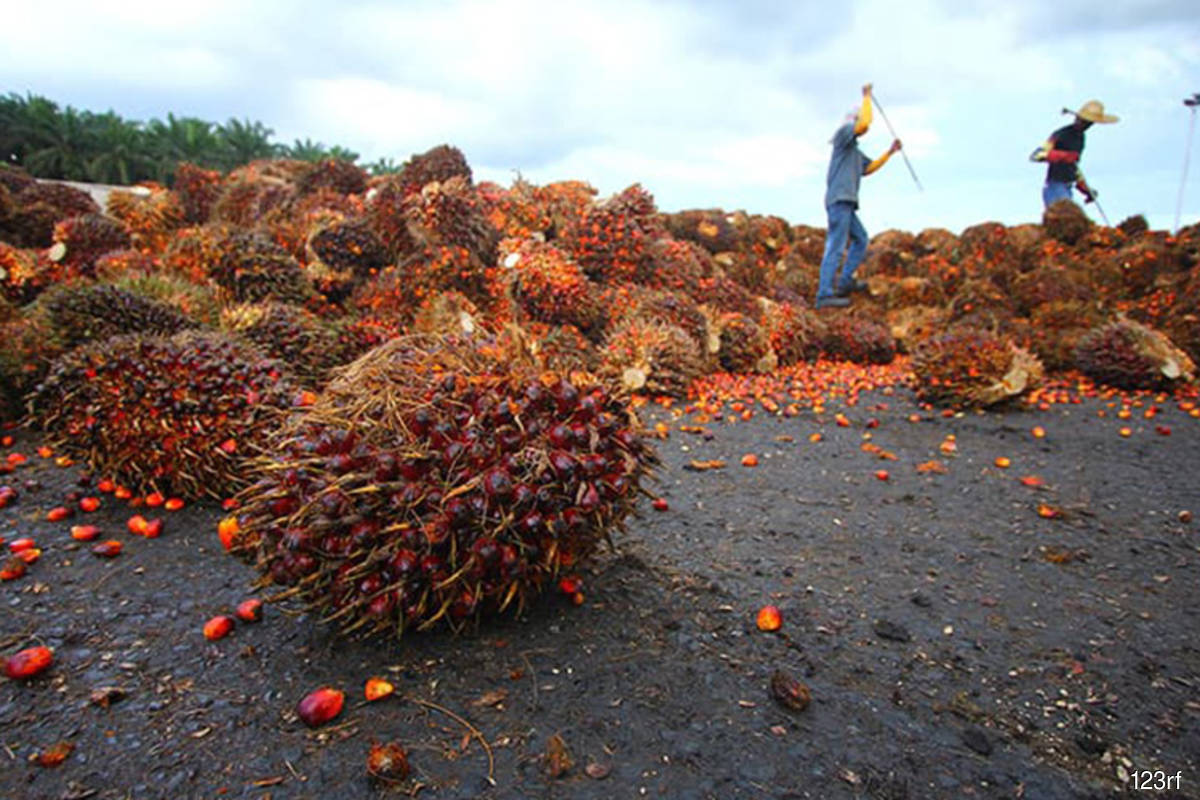 KUALA LUMPUR (Oct 8): Not all events associated with La Nina weather patterns lead to higher palm oil prices, according to UOB Kay Hian Research.
In a note to clients today, the research house's analysts Leow Huey Chuen and Jacquelyn Yow said La Nina's impact on palm oil prices is dependent on damage to soybean crops, the stock-usage ratio of soybean oil, palm oil supply-demand dynamics and major global demand disruptions.
"The current La Nina event may not have a significant impact on palm oil prices as demand is still weak, while production is expected to see accelerated growth. We maintain 'market weight'," they opined.
The duo explained that La Nina weather conditions mark the onset of high rainfall in Malaysia and Indonesia, but droughts in North and South America. The impact of such weather conditions would be greater on soybean production given that North America is in the midst of its growing and harvesting phase, while South America is moving into its planting season.
Furthermore, recent high rainfall in both Malaysia and Indonesia would lead to short-term disruptions to fresh fruit bunch (FFB) harvesting and logistics. That being said, the high rainfall and good temperatures would be conducive to palm oil production next year.
It was noted that while generally soybean and palm oil production is lower during a La Nina year, this is not always the case. A larger soybean planted acreage could compensate for the loss in production yield caused by a La Nina event. The team noted that soybean prices had always been the first to react to La Nina conditions after which soybean oil and crude palm oil (CPO) prices would soon follow.
However, based on the analysts' observations of the past four La Nina events, CPO and soybean prices strengthened when South American soybean production (particularly in Brazil) was below the US Department of Agriculture's (USDA) forecast before the planting season started, with soybean oil's stock-usage ratio falling from the onset of the La Nina year — a year before and a year after — as well as palm oil not having a high carry-forward inventory into the La Nina year and a year after such weather conditions, on top of there being no major demand disruptions such as an economic crisis or a big swing in crude oil prices.
"The current situation pointing to a limited price upside is purely depending on La Nina because there is a high possibility for the palm oil inventory to trend higher y-o-y (year-on-year) in 2H21 (the second half of 2021) on the back of better yields following a recovery from the stress and good rainfall in 2020. However, demand may not grow as fast. Soybean production may not decline significantly as more planted areas would compensate for the impact of lower yields. The only short-term positive impact on soybean oil and CPO prices would be a delay in Brazil soybean harvesting, which would create a sudden supply shortage in January to February," the analysts said.