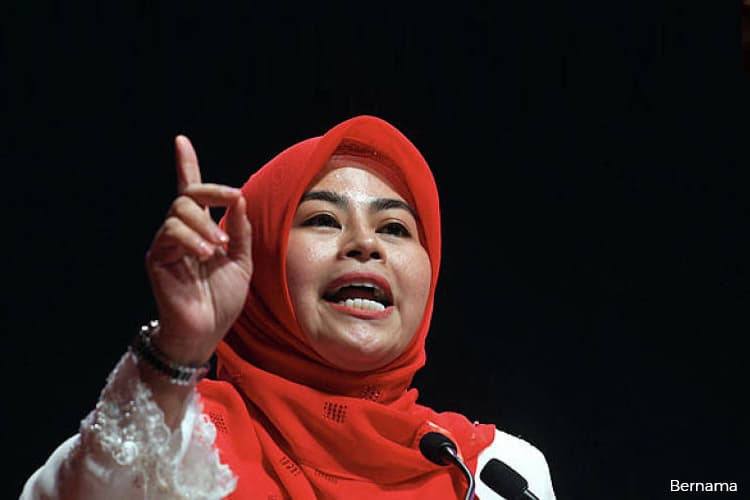 KUALA LUMPUR (April 11): Parit Sulong MP Datuk Noraini Ahmad has been appointed the new chairman of the Public Accounts Committee, replacing Beluran MP Datuk Seri Ronald Kiandee, after both Pakatan Harapan and Opposition leaders unanimously approved the motion to appoint her to the post.
"Being given this huge responsibility, I hope I will be able to carry out my duties with the cooperation of other PAC members," she said at a press conference in Parliament.
She thanked Kiandee for his leadership of the PAC over the past four months and said she will continue to push for two proceedings that have not been finalised, which aims to allow the live reporting of the committee's proceedings and to allow its reports to be debated in Parliament.
Kiandee, who was present at the press conference, said the PAC reports are currently tabled but not debated in Parliament.
"I have requested with the Speaker that the reports be debated in Parliament, to show the importance and seriousness of the PAC reports," he said.
During his tenure as chairman, he said the PAC had tabled two reports, namely the reports on the Bukit Jalil Sports Complex refurbishment as well as the Pulau Mentagor public marina project.
Meanwhile, he said several cases are nearing their tail end, such as the review on the goods and services tax, or GST, refund, and the sale of land by the Kuala Lumpur Town Hall (DBKL).
Noraini said the DBKL case will continue on April 23, adding that Attorney-General Tommy Thomas and the Malaysian Anti-Corruption Commission (MACC) chief, Datuk Seri Shukri Abdull, will be present this time around.