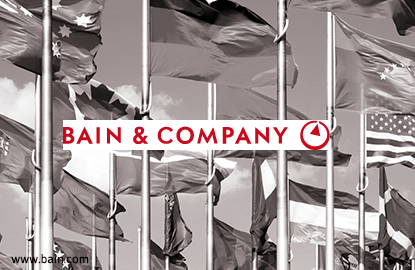 This article first appeared in Personal Wealth, The Edge Malaysia Weekly, on Feb 29 - March 6, 2016.
The cost of non-communicable diseases (NCDs), such as cancer, cardiovascular disease and diabetes, over the next 15 years is expected to be five times more than that of the 2008 global financial crisis. NCDs result in the death of 38 million people annually, which is roughly the population of California in the US.
According to new research by global management consulting firm Bain & Co released on Feb 23, the exponential rise of NCDs will incur high cumulative direct and indirect costs and will be expensive for governments, businesses and families. As such, the report, titled How to Realise Returns on Health, urges "a shift in perspective from viewing global health maintenance as a pure cost burden to considering it an investment in preventing disease and maximising 'healthy life years'".
A 2015 report by Bain and the World Economic Forum, Maximising Healthy Life Years: Investments that Pay Off, finds that the cost of healthcare has consistently outpaced economic growth in many countries over the past several decades by an average of 2%. 
"We are on a collision course with a major global healthcare crisis," says Norbert Hueltenschmidt, a partner at Bain & Co and co-author of the report. "If we don't act now, healthcare costs will double by 2029, driven by chronic, yet largely preventable, health conditions. This is an unsustainable burden that will have a ripple effect on social stability and economic prosperity."
This trend is expected to continue because of inter-related factors, such as an ageing global population, where a quarter of the world's population will be 60 years or older by 2050 and the majority of them (80%) will live in low to middle-income countries. 
Another factor is the rise of NCDs, which are seen rising in both developed and developing countries. The report notes that "nearly half the US population is diabetic or pre-diabetic. In China, prevalence of diabetes has grown more than tenfold in the past three decades, putting it nearly on a par with the US".
The third factor is a more sedentary lifestyle brought on by urbanisation and industrialisation. This inactivity has resulted in health risks equal to those brought on by smoking, making it one of the 10 leading risk factors for global mortality. 
The report also states that through Bain's work with the World Economic Forum's Future of Healthy initiative over the last four years, nine key inflection points have been identified as to when an individual's health status can change for better or worse. The research suggests that investing in keeping people healthy, particularly during key life milestones, such as pregnancy and childhood, raises the return on health (RoH) and return on investment (RoI). 
"For example, a 10-year study of more than 3,000 children living in southern California found that those who lived closer to parks had a much lower Body Mass Index (BMI) at 18 years old than those who lived further away. In this case, children with lower BMI are less likely to be obese — a high RoH — and their proximity to parks increases demand for activity, which yields a greater RoI for recreation programmes."
Additional RoI, according to Bain, "could accrue to developers and planners if parents are willing to pay a real estate premium for access to a 'healthy' community, in much the same way they are willing to pay for access to good schools".
Achieving this shift requires the responsibility of multiple stakeholders to work together to create an "ecosystem of health", including private companies, private administrators, urban planning officials, schools and educators, technology innovators and the public health system. This enables market-driven solutions aimed at maximising healthy life years to take hold. 
Sebastien Lamy, a partner at Bain & Co's Southeast Asian office, who is based in Singapore, says: "There is a misalignment between who pays for healthcare and who benefits. But organised ecosystems of health can help break these silos. They can create new markets and business opportunities across industries and sectors that sustainably improve the lives of consumers at the centre."