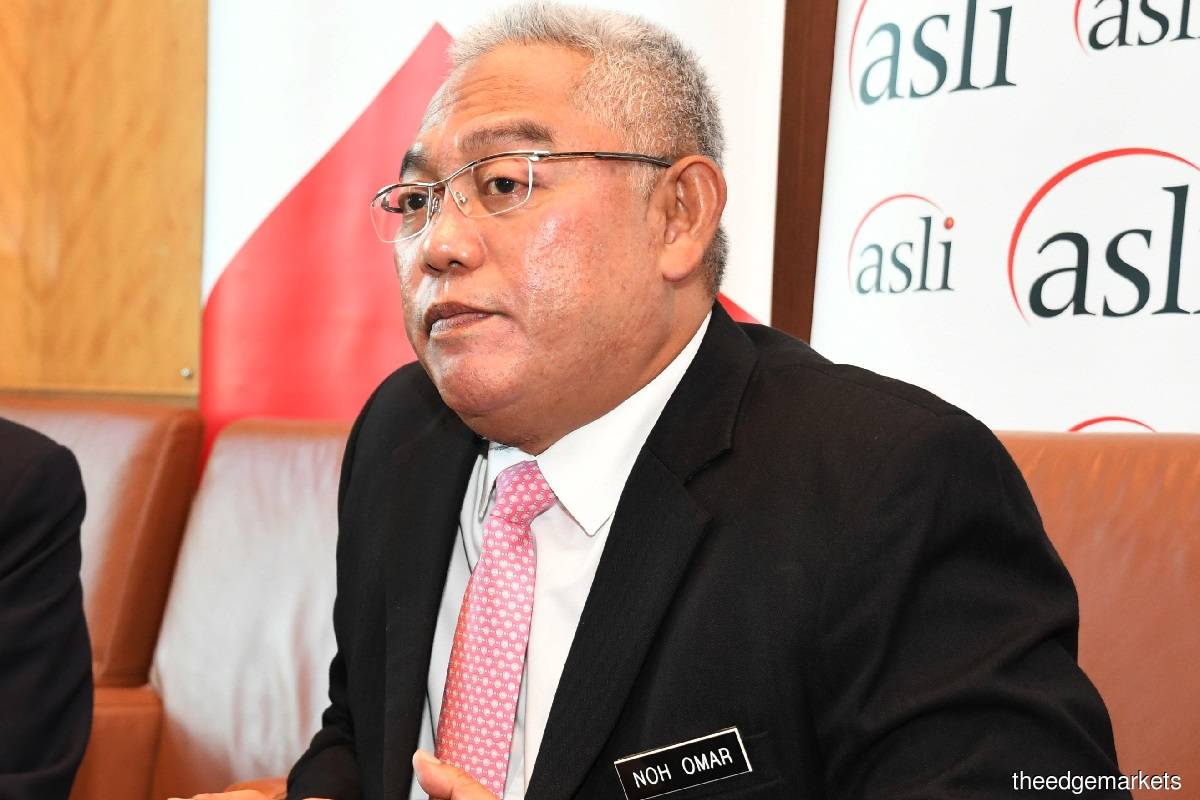 KUALA LUMPUR (July 27): Member of Parliament (MP) for Tanjung Karang Tan Sri Noh Omar today called on the government to do away with the practice of using documents issued by the Ministry of International Trade and Industry (MITI) as movement permits during the Movement Control Order (MCO).
Instead, he suggested that the government introduce a Covid-19 testing passport issued by the Health Ministry that requires individuals to conduct swab tests to prove that they are free from Covid-19 so that they can be allowed to travel interstate for work, regardless of sectors.
"I think the letters issued by MITI should be stopped because there is no guarantee that those who carry those letters are free of Covid-19.
"Perhaps once you have taken the RTK-Ag test, you can be allowed to enter your workplaces. If this policy can be implemented in Parliament, can't the Health Ministry make some changes to the SOPs (to implement this nationwide)?
"Those who travel to another state and go to work must have a passport. The passport must not come from MITI, but from the Health Ministry," he said today at the Dewan Rakyat following the Covid-19 situation briefing given by Health Minister Datuk Seri Dr Adham Baba earlier this morning.
MITI, which was entrusted with issuing permits for businesses allowed to operate during various stages of the MCO, has come under fire recently following a sharp surge in Covid-19 cases at workplaces which is believed to have been caused by too many "non-essential" factories being allowed to operate.
However, its minister Datuk Seri Mohamed Azmin Ali said only 35,968 cases, or 8.8%, out of the 408,134 Covid-19 cases recorded between June 1 and July 23 were linked to the manufacturing sector.
On a separate matter, Noh, who is a UMNO backbencher, questioned the government if it has the authority to act on certain policies now that the Emergency Ordinances were claimed to have been revoked.
For instance, he said the Emergency Ordinances promulgated during the state of emergency provided the government authority to take over public hospitals and facilities, as well as to impose a maximum fee for Covid-19 testing.
"What is the preparation by the government to deal with the problem? For example, there was an Ordinance for the government to take over private facilities, including taking over private laboratories to carry out Covid-19 testing.
"We know that one of the reasons the emergency was proclaimed was to allow Ordinances to be promulgated and implemented with immediate effect.
"Now that they (Ordinances) have ended in such a manner that caught us all by surprise, is the Health Ministry prepared to tackle the problems?" he said.
De facto Law Minister Datuk Seri Takiyuddin Hassan yesterday made the shocking announcement that the Cabinet, on July 21, agreed to revoke all six Emergency Ordinances which were promulgated during the state of emergency.
As such, he said it was no longer relevant to debate on the Emergency Ordinances as there was no need for them to be annulled in Parliament.
This sparked an uproar in the Dewan Rakyat, with MPs questioning the constitutionality of the decision, as there was no proof to show that the decision was assented to by the Yang di-Pertuan Agong.
For more Parliament stories, click here.