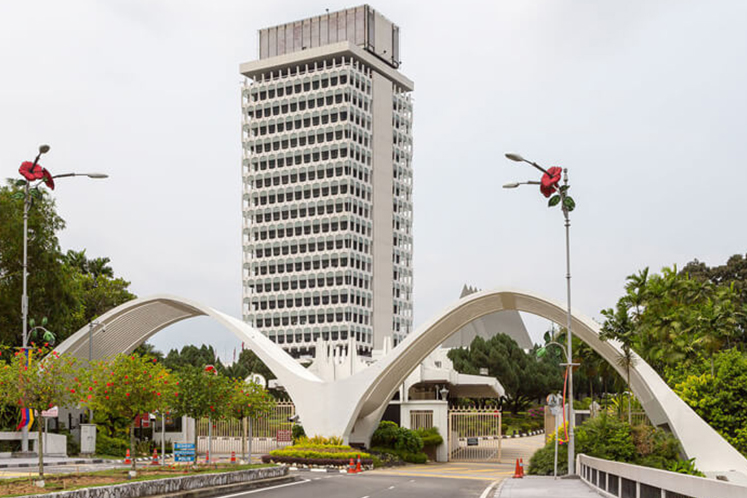 KUALA LUMPUR (May 13): The Dewan Rakyat may miss the motion for the no-confidence vote against prime minister Tan Sri Muhyiddin Yassin on May 18, as there will be no sitting at the one-day session.
In a statement today, Dewan Rakyat speaker Tan Sri Mohammad Ariff Md Yusof said the May 18 session will only witness the opening speech by the Yang di-Pertuan Agong at 10am.
This follows a letter from Prime Minister Tan Sri Muhyiddin Yassin, which informed of the government's decision to amend the session's agenda, on grounds that the Covid-19 outbreak in the nation has not subsided, Mohammad Ariff said.
"[There is] no sitting (sidang) after the King's speech," the statement said.
"This amendment is in line with Article 11(2) and 15(2) of the Standing Orders of the Dewan Rakyat," the statement added.
Dewan Rakyat secretary Riduan Rahmat will issue a new notice for the session to all MPs, it said.
Prior to the amendment, the Dewan Rakyat was set to convene for one day.
The Opposition, Pakatan Harapan, had called for a debate of the RM260 billion Covid-19 economic stimulus package announced by the government in March and April.
Meanwhile, the Dewan Rakyat Speaker had also allowed a motion by former prime minister and Langkawi MP Tun Dr Mahathir Mohamad for a vote of no confidence against Muhyiddin, who took over as PM in late February and formed a federal government led by Parti Pribumi Bersatu Malaysia, Barisan Nasional, PAS and Gabungan Parti Sarawak.
See also:
Federal Govt Gazette: What's allowed and what's not under the CMCO