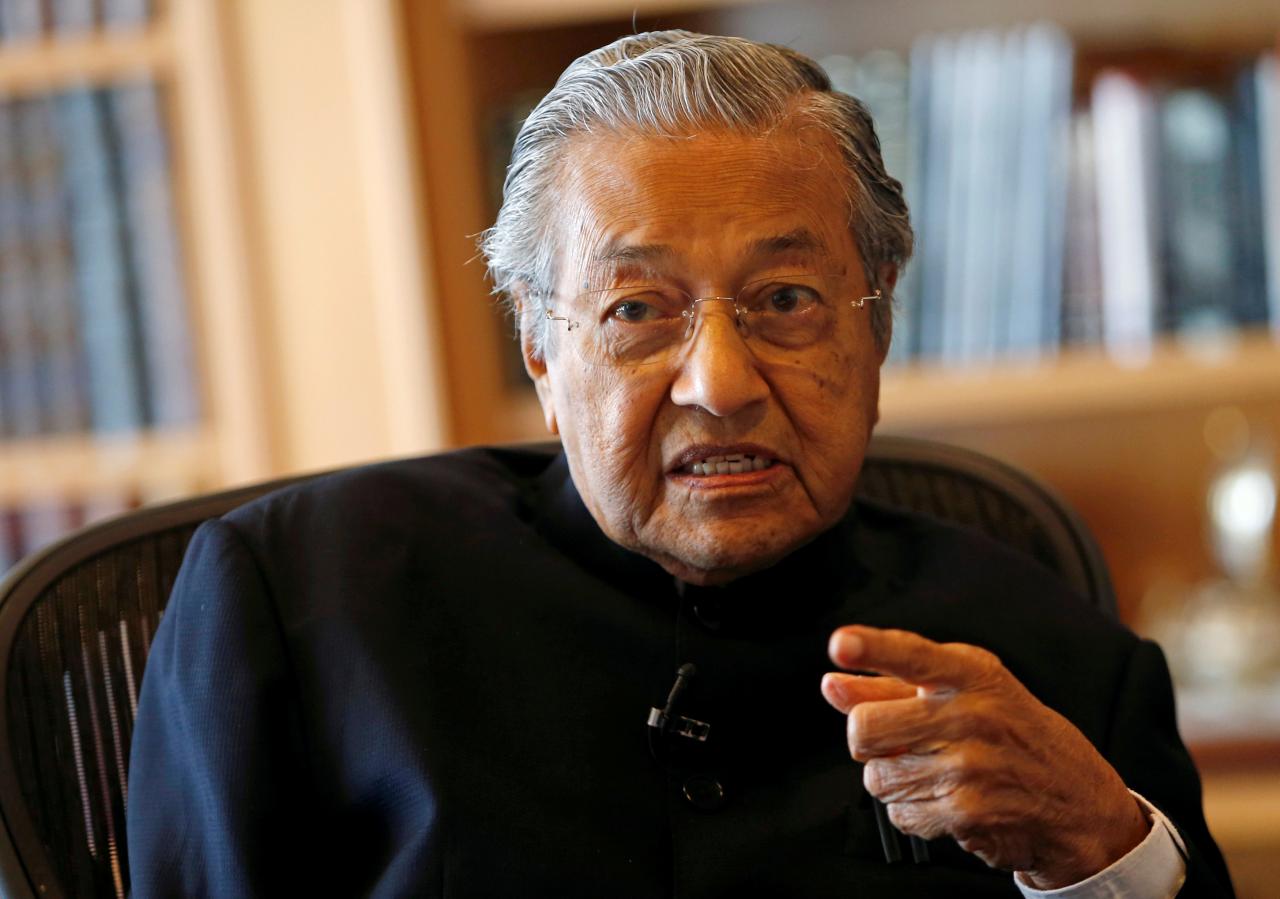 KUALA LUMPUR (June 25): There is no urgency for Malaysia to renegotiate the terms of the water supply deal with Singapore, Prime Minister Tun Dr Mahathir Mohamad said.
"The (review of the 1962) water supply agreement is not urgent. We have many more pressing issues to focus on right now," he told a press conference today.
"Since the reporter asked, I mentioned it," he said, referring to his earlier interview with Bloomberg Television where he was quoted as saying that Malaysia is seeking to renegotiate the longstanding water supply agreement with Singapore.
Dr Mahathir also said that he has yet to discuss the issue with the Cabinet members.
In a separate interview with ChannelNewsAsia, Dr Mahathir also reportedly said that the price of 3 sen per thousand gallons is "ridiculous", and that Malaysia will approach Singapore on renegotiating the terms of the water supply deal.
The agreement, which expires in 2061, entitles Singapore to draw up to 250 million gallons a day (mgd) of raw water from the Johor river per day. In return, Johor is entitled to a daily supply of treated water of up to 2% or 5 mgd of the raw water supplied to Singapore.
In a separate statement today, Singapore's Ministry of Foreign Affairs said both Malaysia and Singapore must comply fully with all the provisions in the 1962 water agreement.
"The 1962 Water Agreement is a fundamental agreement that was guaranteed by both governments in the 1965 Separation Agreement which was registered with the United Nations," it added.
The water issue is yet another concern that may affect Malaysia-Singapore relations, following the Malaysian government's recent decision to scrap the Kuala Lumpur-Singapore High Speed Rail project mooted by the previous Barisan Nasional administration.