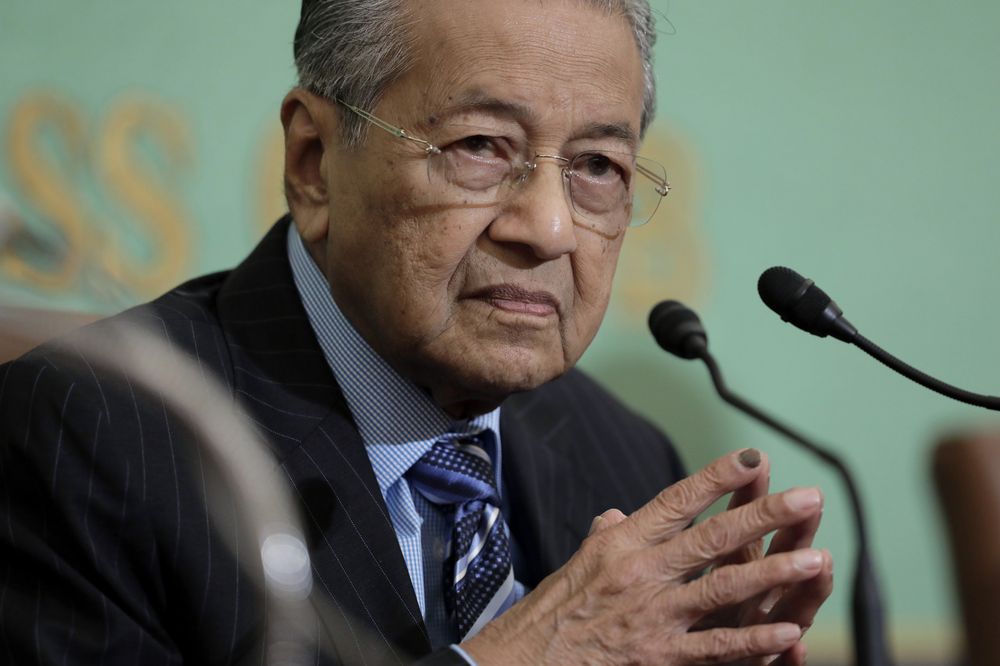 KUALA LUMPUR (Nov 9): Prime Minister Tun Dr Mahathir Mohamad has denied that the offer to guarantee Malaysia's 200 billion yen ($1.77 billion) Samurai bonds issued by the Japanese government to Malaysia came with the condition of providing them with infrastructure projects in the country. 
"No, there is no strings attached," he told reporters after launching the World Chinese Economic Forum (WCEF) here today. 
It was announced on Tuesday during Dr Mahathir's trip to Japan, that Japanese Prime Minister Shinzo Abe had made another offer to guarantee up to 200 billion yen (RM7.4 billion) of Samurai bonds with a 10-year tenure.
The yen-denominated bonds will be guaranteed by the Japan Bank for International Cooperation at an indicative coupon rate of 0.65% and are expected to be issued before March next year.
"It can be used to repay loans or to be spent on projects," Dr Mahathir said. 
 
On the sidelines of the conference, Dr Mahathir reiterated his reason to get the JR Kyushu Railway Co's cooperation to look into the problem of the national railway to ensure the services were fully beneficial to the nation.
"JR Kyushu is one of the most successful railway companies in Japan. We want to learn from them. We want them to advise us on how to manage our transportation programme," he said.  
During his recent visit to Japan, Dr Mahathir reportedly said Malaysia had requested the Japanese company's cooperation to conduct a study so that the roles and benefits of the railway services could be enhanced including in terms of cargo delivery.