This article first appeared in The Edge Malaysia Weekly, on December 21, 2020 - December 27, 2020.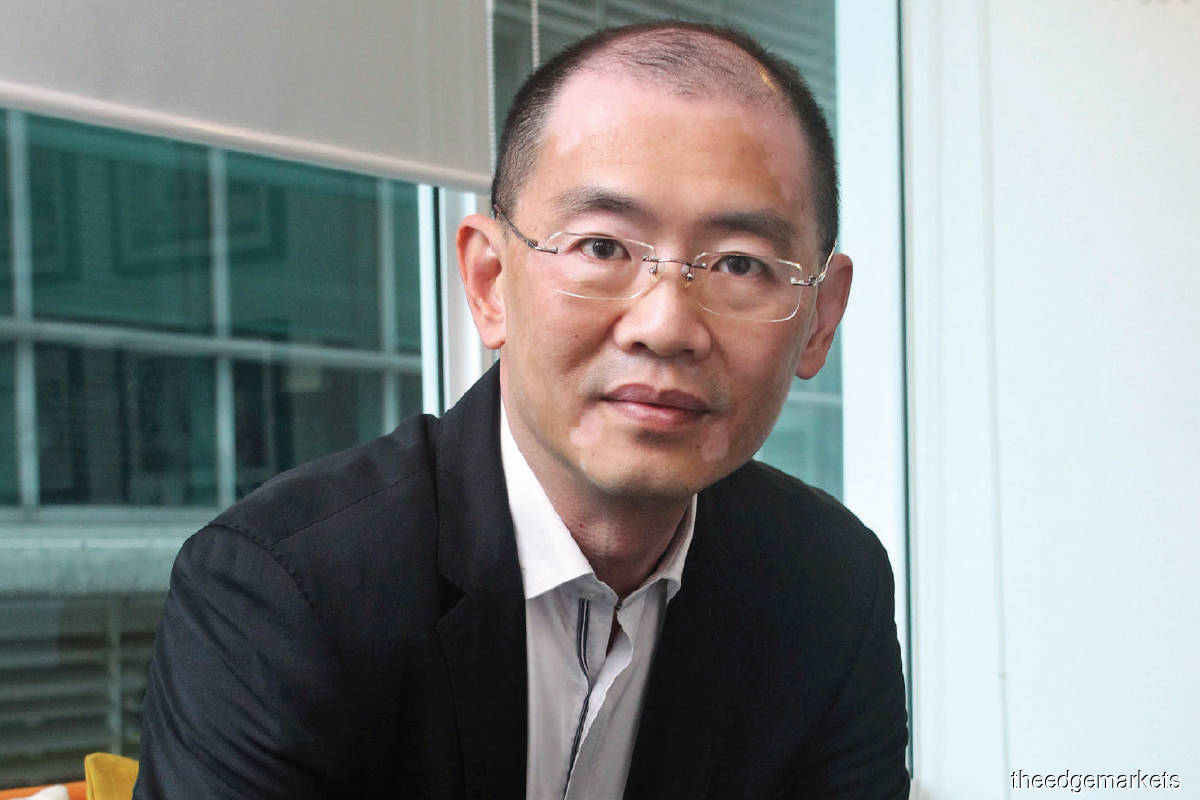 LIKE many companies, Yong Tai Bhd has not been spared from the adverse impact of the Covid-19 pandemic, due to its presence in the tourism and property sectors. With no silver lining in sight for the next two years, the company has had no choice but to invest in new business opportunities.
It hopes that its plan to distribute a Covid-19 vaccine announced earlier this month will be its turning point. "Today, we cannot keep pumping money into the property sector. Good money should not be put into a risky business or bad industry anymore. Proceeds from the fundraising should be used in the right industry," Yong Tai CEO Datuk Wira Boo Kuang Loon tells The Edge in an interview.
"Our core businesses — tourism and property — were the two worst-hit industries during this pandemic. We need to survive and sustain the business through this period of time. We don't see the tourism and property sectors recovering significantly in the next two years. That is why we want to be involved in vaccine distribution."
On Dec 4, Yong Tai inked a heads of agreement (HoA) with China-based Shenzhen Kangtai Biological Products Co Ltd (SZKT) for the development and exclusive commercialisation of the latter's inactivated Covid-19 vaccine in Malaysia. Under the deal, Yong Tai will supply 100 million doses of the vaccine over a five-year period.
Listed on the Shenzhen Stock Exchange, SZKT is involved in developing and manufacturing human vaccines. Its share price has nearly doubled year to date.
A definitive agreement is expected to be signed between the two parties before Christmas, according to Boo. Meanwhile, Yong Tai has appointed Kinsel Sdn Bhd to conduct the clinical study of the Covid-19 vaccine in Malaysia.
Boo points out that the main difference between Yong Tai and other vaccine players is that it is committed to pumping in RM15 million to RM20 million to conduct the Phase III clinical trials in Malaysia. If it were done in China, more tests would have to be undertaken as the number of cases is low there.
When the Phase I and II results are made available by the end of this month or early January, the Phase III protocol will be submitted to the Ministry of Health (MoH) and National Pharmaceutical Regulatory Agency for approval, says Boo. "Then only can we work with Clinical Research Malaysia (CRM) to get the volunteers and carry out the trials. We have had a few meetings with CRM. The MoH and CRM has welcomed us to carry out the test."
PublicInvest Research says in a Dec 7 note that the vaccine venture does make sense given the current operating environment. "It is still very early days, however, though we concede the rewards are potentially very lucrative should this venture ultimately prove successful."
The research house retains its "hold" call on the stock, with a target price of 28 sen. Last Thursday, the counter closed 1.5% lower at 32 sen, giving Yong Tai a market capitalisation of RM334.04 million.
The stock spiked to an intraday high of 45.5 sen on Dec 7 after the vaccine deal was announced. Prior to that, the share price had hovered between 4.5 sen and 20 sen over the past year.
The financial commitment for the vaccine venture will be funded by internally generated funds as well as Yong Tai's recently proposed private placement, which aims to raise up to RM92.02 million.
Will another fundraising be a dampener?
Will the latest fundraising exercise put a dampener on Yong Tai, which undertook a private placement and special issue to raise up to RM161 million last year?
"Sometimes, people are overly concerned about a private placement. With no funds being generated for new business, can we produce a profit and create value for shareholders?" Boo points out.
Yong Tai was in a tough operating environment for the financial years ended June 30, 2019, and 2020, registering net losses of RM79.3 million and RM44.6 million respectively.
After a kitchen-sinking exercise in FY2019, the company recorded a higher net profit of RM437,000 in the first quarter ended Sept 30, 2020 (1QFY2021), against RM174,000 in the previous corresponding quarter. The improved performance was also driven by higher contribution from its property development business. It had bank borrowings of RM209.6 million as at end-September, resulting in a net debt position of RM202.1 million and a gearing ratio of 0.39 times.
"We are slowly turning around. The full year should be profitable as property billing is progressing," says Boo.
It is worth noting that Yong Tai managed to clear RM76 million worth of inventory during 1QFY2021. The company has been giving discounts of 7% to 10% for its projects, Boo explains.
"All developers have the intention to clear their stock. What you want is cash flow," he says.
Over the next two years, Yong Tai will be supported by unbilled sales of RM397 million (as at end-September), attributable to its ongoing property developments, namely The Apple, Amber Cove and The Dawn in Melaka and Impression U-Thant in Kuala Lumpur. Their take-up rates range from 50% to 97%.
No new property launches for next two years
Launched in 2017, Yong Tai's Impression City is a 138-acre mixed-use development with an estimated gross development value of RM6 billion. It is now 35% complete and is expected to be fully completed by 2027.
"We don't have any intention to do new launches for now. Our job is to get our existing projects done. We don't see a good time for properties in the next two years," says Boo.
"If you look at the property sector, the high-end segment is definitely a no-go. Everybody is going into affordable housing, but you will face competition when too many developers rush into the same segment. I think the worst for the property market has yet to come as the unemployment rate is going up."
Also in Impression City is the Encore Melaka theatre, which has yet to reopen since its closure in March, owing to the compliance with standard operating procedures. Also, Yong Tai has been incurring non-operating expenses such as routine maintenance despite zero income in the past few months.
"We would have restarted it in December if not for the reimposition of the Conditional Movement Control Order. In our planning, it is slated to have shows every weekend from February 2021," says Boo.
Yong Tai holds a 30-year concession to stage the Impression Series, which highlights Melaka's rich history and cultural heritage. Going forward, the company plans to lease out the theatre hall to production houses for a new source of income.
Boo says that while Encore Melaka, which was launched in July 2018, has not proved to be commercially successful judging by the returns, it is still much needed, especially for national events. "We probably moved too fast, and we haven't got the market yet for this kind of performance and product."
Boo is the largest shareholder of Yong Tai with an 8.86% stake, though lower than the 14.6% he held in January, due to forced selling triggered by margin calls earlier this year, when the share price slumped to three to four sen. Other major shareholders of the company are Hong Kong-listed Asia Television Holdings Ltd's Full Winning Developments Ltd (7.37%) and Apple Vacations Sdn Bhd co-founder Datuk Seri Lee Ee Hoe (3.45%).