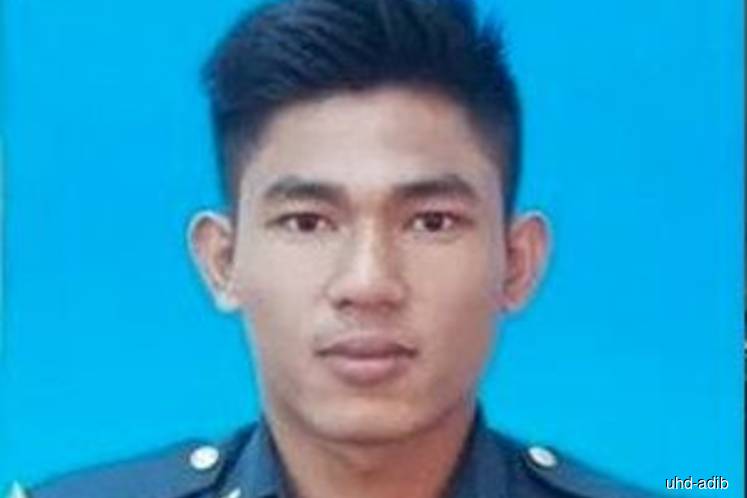 SHAH ALAM (March 26): A forensic expert said there were no injury signs to show that firefighter Muhammad Adib Mohd Kassim was forcefully pulled out of a Fire Department van during the riots at the Sri Maha Mariamman Templein  USJ 25, Subang Jaya last November.
Dr Ahmad Hafizam Hasmi, 40, from the Kuala Lumpur Hospital, said if someone was forcefully dragged, most times there would be grip marks on the part of the body that was used to pull the person out.
"From the autopsy, there were no injuries on the left side of the victim's body to show that he was dragged out. For someone to be forcefully dragged, there will be grip marks.
"But in this case, there were no marks on the deceased," he said when replying to Deputy Public Prosecutor Hamdan Hamzah, who is conducting the inquest into Adib's death.
Dr Ahmad said there were also no injury signs to show that his shirt or the collar of his attire was tugged.
Hamdan: What if the collar was pulled?
Dr Ahmad: There will be injury but not directly due to the pulling. If the collar is pulled, there will be friction against the skin near the neck. There was no such injury in this case.
He also said it was impossible for the victim's left ribs (one to seven) to be fractured from being hit with the back of a machete if the firefighter was in a standing position.
For that to happen, he said, the victim and the weapon used would have to be in a vertical position.
Muhammad Adib, 24, who was a member of the EMRS at the Subang Jaya Fire and Rescue Station, was badly injured in the riots on Nov 27 last year and died almost a month later at the National Heart Institute.