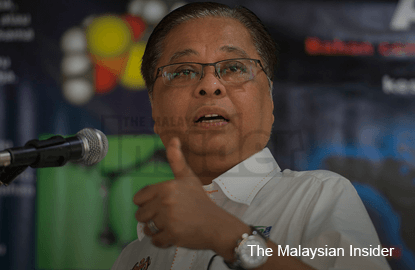 (June 29): There will be no problem with chicken supply this Hari Raya as Malaysia's output is at 125%, said Datuk Seri Ismail Sabri Yaakob, adding that the country was even able to export chicken.
The agriculture and agro-based minister said the only concern about the poultry business was the price, adding that it was possible that some traders would take advantage of the coming festive season to hike up the prices by holding back the supply.
"However, we will check with the Veterinary Department whether there is a shortage. If there is, we can allow imports," Ismail told reporters after launching an urban farming programme by the Penang Consumers Association in George Town today.
Ismail was asked to comment on news reports that the price of chicken would increase during the festive season due to low supply and the higher price of chicken feed.
The Star quoted Perak poultry association chairman Datuk Ding Thong Chow as saying the price of chicken was now up from RM4.80 to RM5 per kg. Perak supplies 20% of the national poultry production.
Ismail said it was undeniable that chicken feed was now more expensive because it was an imported product and farmers now had to pay more due to the ringgit's decrease in value against the US dollar.
"We have to import because we cannot grow maize in Malaysia. Maize, which is used in chicken feed, needs to grow in long hot weather. Even the soy beans mixed in the feed are also imported.
"So farmers who have contracts with their chicken feed suppliers now either have to pay more to get the same amount of feed, or get a smaller amount due to the exchange rate," he said.
He also said there would be no shortage problems with the supply of other items like meat and santan this Hari Raya because they had been stocked up in advance.
Ismail also said the agriculture sector would be fine despite concerns that the current hot weather would affect crop production. – The Malaysian Insider